Discover what Mexico has to offer as a world class tourist destination, through a great variety of sectors.

Looking for world class Doctors?
Mexico has world class medical services, since specialists study at the top European and American schools of medicine, bringing world class medical services and pharmaceuticals at a better price.
Mexico is the second leading destination for Medical Tourism, receiving approximately three million patients a year.
According to figures from the Medical Tourism Association, surgeries and medical treatments in Mexico in specialties such as cardiology, cosmetic surgery, ophthalmology, oncology and dentistry, among others, are between 40 and 80 percent cheaper than in the United States.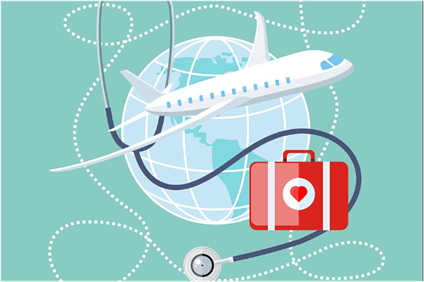 Please refer to the following recommendations when seeking a medical service in Mexico:  
Source: SECTUR
Discover Mexico's Past...
The Aztec capital Tenochtitlán still has an important presence in Mexico City with attractions like Xochimilco, a network of water canals created by the Aztecs for agricultural purposes, since the ancient city of Tenochtitlán was built on a lake.
The Mayan Civilization that settled in the Peninsula de Yucatan founded an empire with architectural marbles, built using mathematical equations and their astronomic knowledge, such as the world-famous archaeological site Chichén-Itzá. 
To find an archaeological site please visit the following link.
Discover Mexico's Beaches…

Mexico houses one of the most important national natural parks in the state of Baja California Sur in the Sea of Cortez, called the Parque Nacional Bahía de Loreto (Loreto Bay National Park), a World Heritage Site and a natural reserve that houses 80% of Pacific Ocean marine life. This gigantic marine park consists of five main islands of volcanic origin, where various activities can be carried out.
Mexico has a diverse coastline where you can choose to visit the Caribbean, the Sea of Cortez, the Pacific Ocean and the Gulf of Mexico, making Mexico home to the best beaches' and natural wonders.
Choose your next adventure…
Please visit the following link.
   
Discover the taste of Mexico:
Mexico's culinary wonders have won international prices for their diversity and was declared an intangible cultural heritage of humanity in 2010 by UNESCO. ​
Mexico's cuisine is strongly linked to our ancient culture and customs. Many dishes, like Mole, have their origins in the ancient culture of the Aztecs that continue to be a staple of Mexican cuisine. ​
Mexico was the country that introduced the plant of Cacao to Europeans, which they later developed into what we know today as chocolate. The Mayans, before the Europeans, developed Cacao as a drink commonly known today as hot chocolate, but less sweet. Visit the Cacao plantations and museums in Yucatan.