THE 20TH "MEXICO WEEK" 2020 WAS HELD AT THE LONDON SCHOOL OF ECONOMICS
LONDON, UNITED KINGDOM, March 13, 2020.- With the support of the Embassy of Mexico in the United Kingdom, the "Mexico's Week" was held from March 9 to 13 at the headquarters of the London School of Economics and Political Science (LSE), which analyzed the bilateral relationship between Mexico and the United Kingdom, discussed progress in fighting corruption in Mexico, the challenge posed by enforced disappearances, the ecosystem of innovation and new businesses in Mexico, as well as the electoral political environment for the 2021 midterm elections.
In the event, which lasted all week, there were discussion panels, debates and conferences coordinated by the Center for Latin America and the Caribbean, the Department of Government and the Society of Students of Mexico of LSE, in which prominent academics participated, analysts, public policymakers, and government representatives.
The objective of Mexico's Week, in its 20th edition, was to provide students and the attending public with a forum for discussion on the current situation in Mexico. Generating conversations about the challenges Mexico faces in the international context, the progress achieved, as well as of public policies that could be implemented to favour the development of the country.
On Monday, March 9, Amb. Aureny Aguirre O.Sunza, Chargé d'Affaires a.i. of the Embassy of Mexico in the United Kingdom, accompanied by the Ambassador of the United Kingdom in Mexico, Corin Robertson and Senator Vanessa Rubio, inaugurated the week of activities.
 The rest of the week panels were held with international experts on open government, transparency and the fight against corruption; enforced disappearances and public policies; the business environment, innovation and startups; and finally, it closed with a panel about the electoral landscape for the coming year and the intermediate elections.
As every year, the events had a large audience, made up mainly of Mexican students and researchers, as well as teachers, students from other countries and the general public.
  --oo000oo--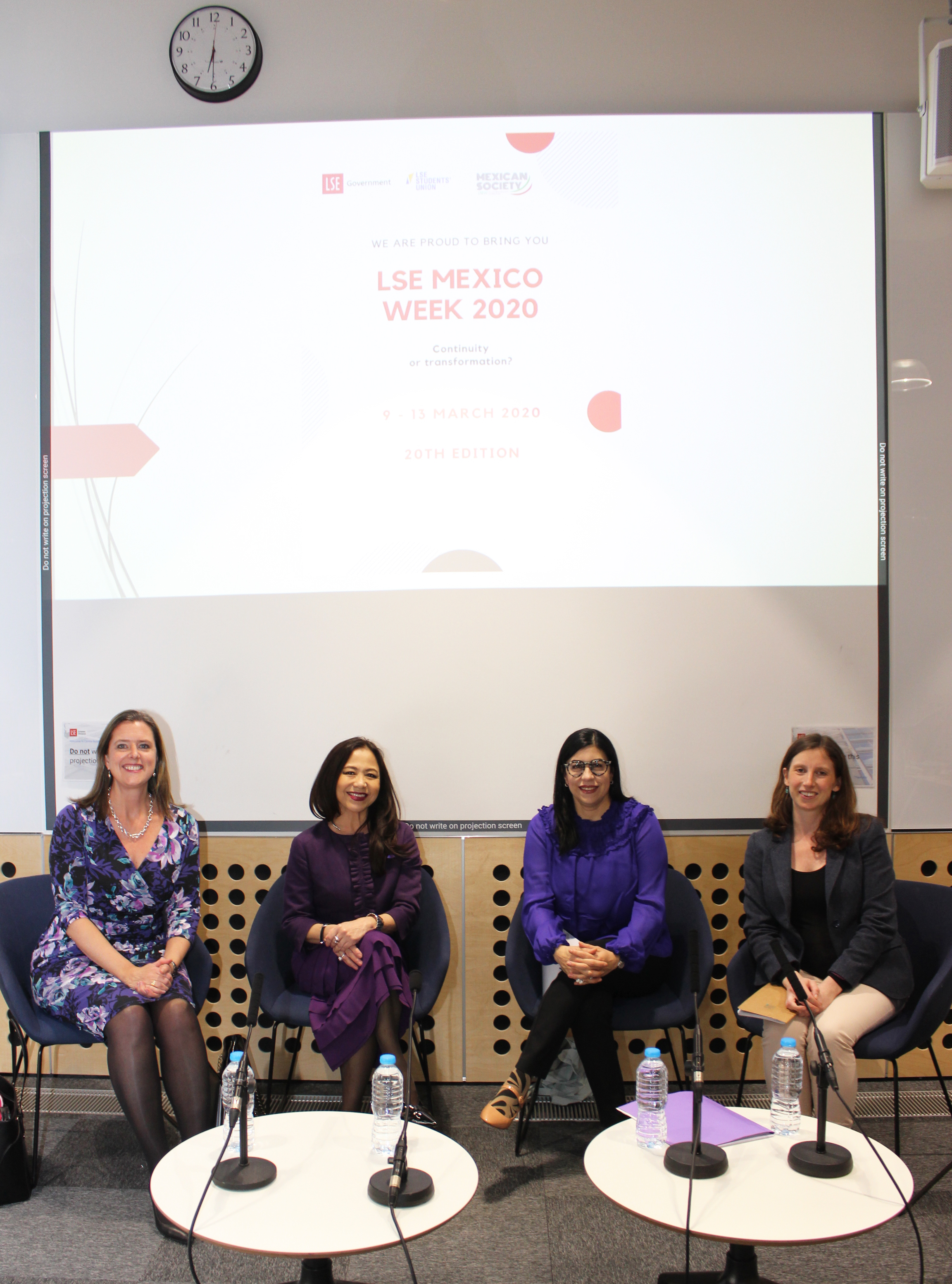 Ambassador Aureny Aguirre O.Sunza, sharing an all-female panel on the bilateral relationship between & with Ambassador Corin Robertson, Senator Vanesa Rubio Marquez and Prof. Anna Cant