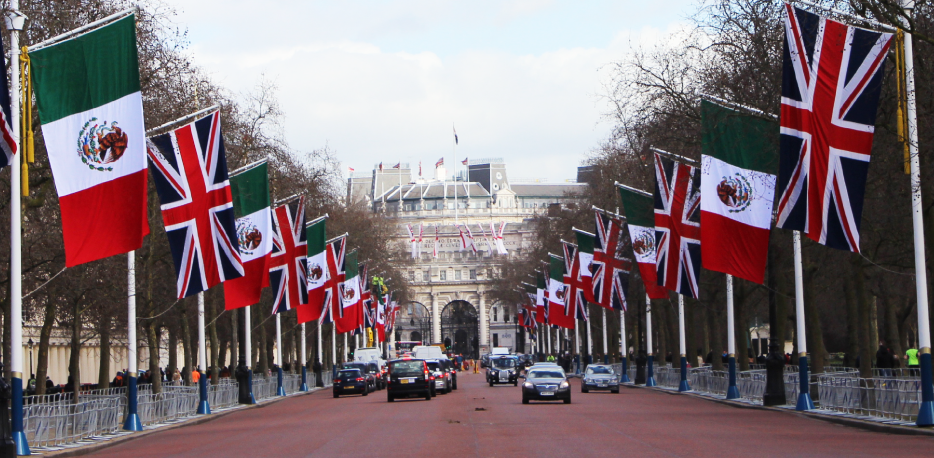 Political Affairs Section
The bilateral relationship gained renewed momentum with the start of the new national governments in both Mexico and the United Kingdom, reflected in the political dialogue between high-level officials from both countries. An example of this is the work visit made to Mexico by the Secretary of State for Foreign Affairs and the Commonwealth of the United Kingdom, Dominic Raab. During this visit, the Secretary of Foreign Affairs of Mexico, Marcelo Ebrard, led, together with his British counterpart, the XXI Meeting of the Political Consultations Mechanism, to identify convergences and establish priorities for the relationship, including in its multilateral and regional dimensions.
Likewise, the Foreign Ministers signed the "Alliance for Sustainable and Inclusive Growth", in which both countries agreed to deepen and expand cooperation in matters of social development, environmental protection and climate change, energy transition, transparency, anti-corruption and urban development.
To help strengthen the bilateral relationship, the Section of Political Affairs is responsible for communicating with its British counterparts and political actors, in search of the following objectives:
Promote high-level political dialogue
Contribute to the depth and effectiveness of visits by Mexican officials to the United Kingdom
Strengthen mechanisms for political consultations and dialogue with members of Parliament
Promote the participation of Mexico in relevant political forums
Timely monitoring of the political issues of interest to our country
Mexico and the United Kingdom maintain a series of common positions in multilateral and regional forums, as well as cooperation projects and joint initiatives on various topics including education, environment, combating corruption, among others.
The Political Affairs Section is also the area in charge of planning, coordinating and following up visits by senior Mexican officials to the United Kingdom.