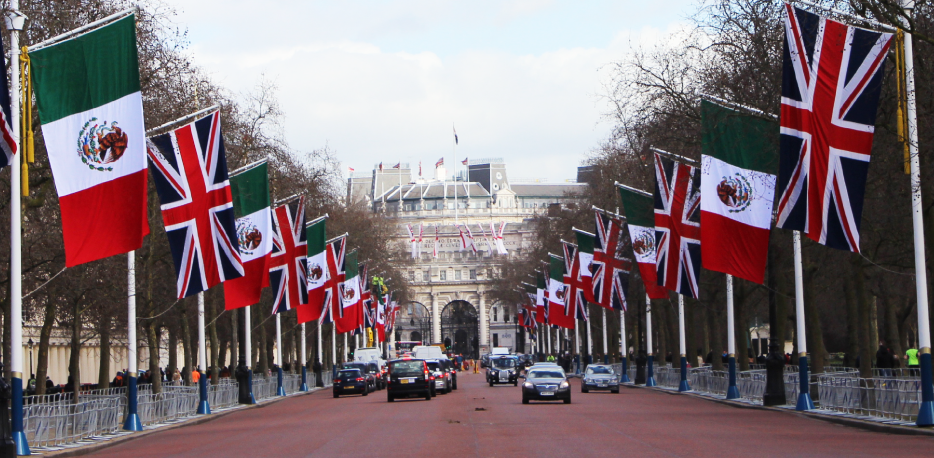 The bilateral relationship between México and the United Kingdom is at an excellent stage, nurtured by a constant high-level political dialogue. This year we are witnessing the successful development of the Year of Mexico in the United Kingdom and the Year of the United Kingdom in Mexico.

One of the highlights of the political dialogue was the State Visit of President Enrique Peña Nieto to the United Kingdom from 3rd to 5th March, at the invitation of Queen Elizabeth II. During the State Visit, both countries signed a series of 14 cooperation agreements. If you would like to know the agreements signed, click here

Aiming to contribute to the strengthening of the relationship, the Political Affairs sections is responsible for maintining constant communication with its counterparts and political actors in the United Kingdom, with the following objectives:
To promote the high-level political dialogue.


To improve the efficiency, relevance and results of the high level dialogue between Mexico and the United Kingdom.


To strenghten the mechanisms of political consultation and the parliamentary relationship.



To promote the participation of México on key political events.
Some of the main resposibilities of the Political Affair department include: monitoring and reporting on key political developments in the country. Mexico and the United Kingdom share values such as free trade, democracy, concern over climate change and many other topics. They often hold similar positions on multilateral and regional affairs and have cooperation projects on environment, education, human rights and armed conflicts, among other topics.

The Political section is also responsible for planning, coordinating and following up on the high level visits from Mexican officers to the United Kingdom, specially on political affairs.