'THE ABSENT STONE' DOCUMENTARY SCREENED AT UCL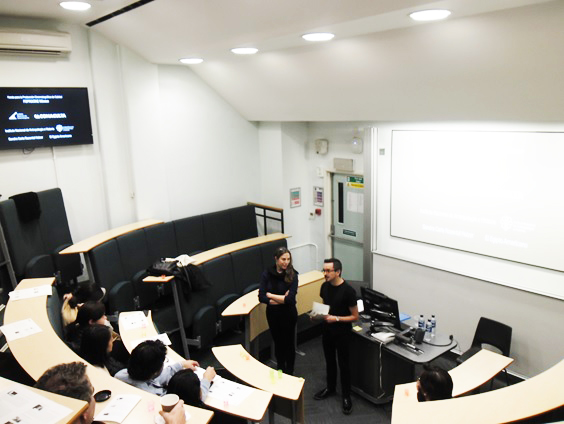 LONDON, United Kingdom, 28th April 2015.- In the framework of the Documentaries Festival of the UCL Mexican Society, the documentary "The Absent Stone" directed by Sandra Rozental and Jesse Lerner was screened in the UCL Faculty of Medical Sciences.
This film addresses the issue of a monolith dating from the 3rd century AD, which represents the pre-Hispanic deity of water 'Tlaloc', and was found in the Mexican community of Coatlinchan, in the State of Mexico. In the 1960s, the monolith was transferred to the Museum of Anthropology and History in Mexico City to place it at the entrance of this new site. During 82 minutes, Rozental presents contrasting opinions among the inhabitants of Coatlinchan, who opposed to the fact of removing it from its original location and the authorities who advocated to preserve it in the museum for the delight of locals and foreigners.
During the Q&A session led by David Martínez, Rozental explained that this project came as a result of his doctoral thesis, and later evolved into a documentary. The purpose of it was to show the different views of stakeholders and also highlight some of the questions that revolve around the Monolith that yet not been right answered; was it better to left it where it was found?, was it wise to moving it to Mexico City?, has it been preserved properly?
This documentary was presented in 2014 at the Raindance Film Festival, Europe's leading independent film festival.
--oo00oo--