CONTEMPORARY BOOK ON MEXICO PRESENTED
IN THE UNITED KINGDOM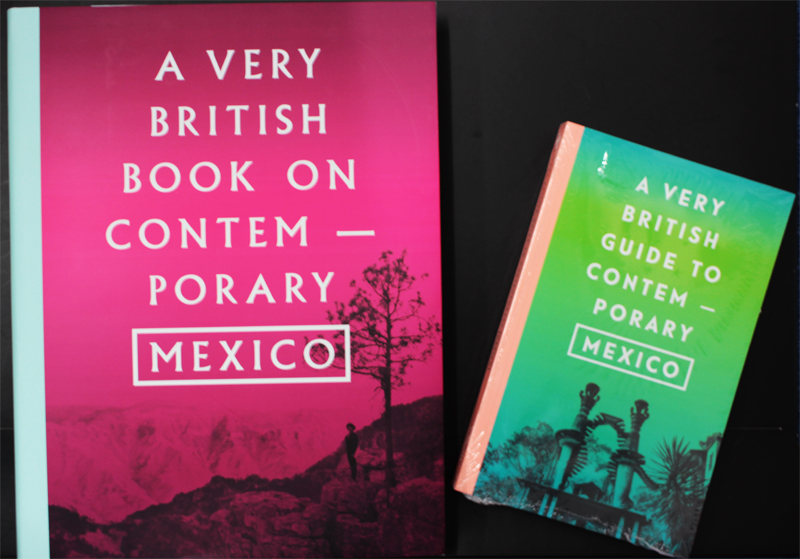 LONDON, United Kingdom, 17th November 2015.- In framework of the Dual Year 2015 celebrated between Mexico and the United Kingdom, and with the objective to achieve the goal set by both countries so that half a million British tourists travel to Mexico starting this year, the book "A very British Book on Contemporary Mexico" was presented in this capital city.
Printed on recycled paper by Travesias Media editorial presided by Javier Arredondo, the book offers to Britons a visual tour to help them plan their next trip to Mexico.
The text suggests 15 different tourist destinations which goes from southern Mexico to the north, starting from the Yucatan Peninsula, Chiapas, Guerrero and Oaxaca, through Mexico City; Malinalco, in the state of Mexico; Michoacan, Jalisco and Guanajuato, getting to the coast of Colima, travel to the north of Mexico and enjoy Zacatecas, Chihuahua, Ensenada and Valle de Guadalupe, Baja California, and finally Los Cabos, BCS.
Copies of the book began to be distributed as a gift in the pavilion of Mexico installed at the World Travel Market 2015, from 2nd – 5th October at the ExCel Centre, which is visited each year by over 50 thousand people.
The editor, Javier Arredondo, showed to the Ambassador of Mexico in the UK, Diego Gomez-Pickering its contents, which includes eloquent descriptions of the best tourist sites, impeccable photographs and interesting references by British people such as Alan Knight, author of six books about the history of Mexico; Diana Kennedy, author of eight books on authentic regional Mexican gastronomy; Michael Nyman, photographer, composer and author of original film scores, -who declares that Mexico is where his heart is- as well as Tomasina Miers, television host and founder of the franchise of Mexican restaurants Wahaca, among others.
"A Very British Book on Contemporary Mexico" has two types of publications: first, a coffee-table book, which lays out texts accompanied with images in both black & white and colour, and the second one, a pocket-sized, as a guide or portable manual to visit Mexico.
Both books contain interviews with iconic characters such as the football player Javier Hernandez (Chicharito), who made his debut in Manchester United; Symphonic Orchestra conductor, Alondra de la Parra and film director Carlos Reygadas, who won several awards at Cannes festival.
The book was distributed on 3rd November among hundreds of guests at the celebration to commemorate the Day of the Dead in the former church (St. Mark's Church) located at One Mayfair, organised by the Mexico Tourism Board (CPTM).
--oo00oo--