MEXICO IS RE-ELECTED TO THE IMO´S COUNCIL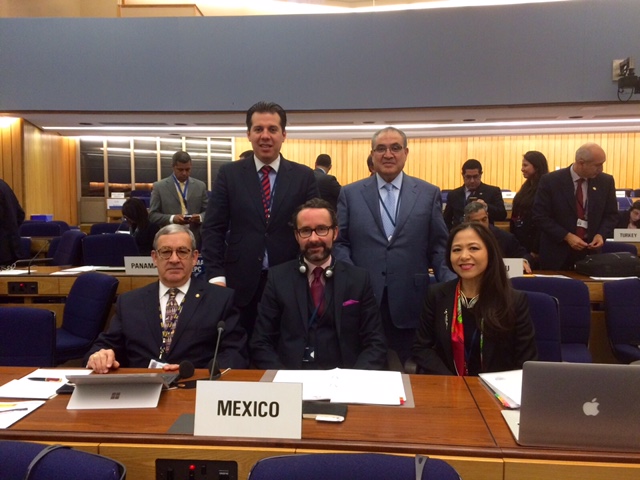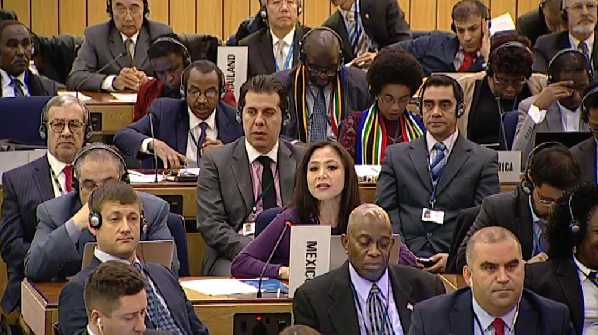 LONDON, UK., December 3, 2015.- Mexico was re-elected to the Council of the International Maritime Organization (IMO), for the period 2016 to 2017, in the category "C", which elections were held on 28th November, within the framework of the 29th Session of the General Assembly of the Organization.
The election of Mexico to the IMO Council, a body in which our country has been consistently participating since 1989, is a recognition of the commitment of Mexico to adopt the standards of protection and safety of human life at sea and the marine environment, particularly those emanating from the IMO.
Through its participation in the Council, Mexico will seek to contribute in the technical and legal discussions of all the auxiliary bodies of the Organization to contribute with innovative proposals as part of its responsibilities as a global actor, promoting the improvement of the rules and regulations of the global maritime transportation activities.
Mexico's priorities for the biennium 2016-2017 in the framework of the IMO are the protection of the marine environment agreements in order to provide a proper legal framework, fair and balanced international responsibility to respond to the growing  oil exploration, exploitation and production at sea; to promote the Port of Ensenada, as the first "green port" in Latin America; encourage the relaunch of the national merchant marine industry and remain actively promoting the fulfilment of the objectives of the IMO at regional level.
The IMO is the specialized agency of the United Nations responsible for the safety and security of navigation and prevention of marine pollution from ships and one of its main objectives is to promote the adoption of a fair and effective international regulatory framework for the shipping sector. Mexico is member of the IMO since 1954.
The Council of the Organization has 40 members, grouped into three categories: Category "A" (10 States with the largest interest in providing international shipping services); category "B" (10 states with the greatest interest in maritime trade); category "C" (20 unelected States in category A or B who have special interest in maritime transport or navigation, and whose election to the Council ensures the representation of the largest geographic areas of the world).
--oo000oo--