Ambassador Armando G. Alvarez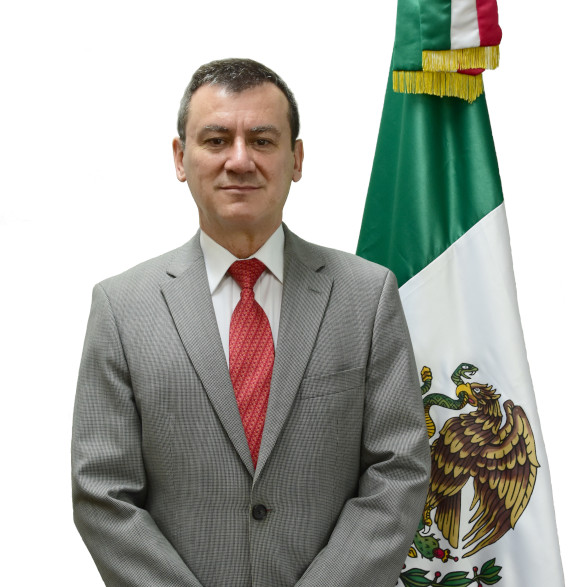 Personal information:
·         Born in the State of Tamaulipas, on November 28, 1958.
·         Married to Gladys Tenorio, with two children, Rodrigo and Diego.
·         Fluent in English and knowledge of French.
Studies:
·         Bachelor in International Relations, National Autonomous University of Mexico
·         Master in International Relations with a specialization in Pacific Studies from Deakin University in Melbourne, Australia.
·         Master's Degree in Higher Command and National Security, by the Centre for Naval Superior Studies of the Mexican Navy.
Diplomatic career:
·         Entry as a career member of the Mexican Foreign Service (1988).
·         Head of the Department of Central America at the Secretariat of External Relations (SRE) (1987-1988)
·         Head of Cooperation, Mexican Embassy in Guatemala (1989-1993)
·         Deputy Consul in Sydney, Australia (1993-1996)
·         Deputy Chief of Mission at the Mexican Embassy in South Korea (1996-2000)
·         Delegate of the SRE in the State of Campeche (2000-2002)
·         Commissioned in the Secretariat of the Navy (2002-2003)
·         Director for the Organization of American States at the SRE (2003-2004)
·         Deputy Chief of Mission at the Mexican Embassy in Costa Rica (2004-2007)
·         Director General for Asia-Pacific at the SRE (2007-2012)
·         Ambassador of Mexico to Costa Rica (2012-2013) 
·         Ambassador of Mexico to Australia (2014-2017)