London based photographer Adam Wiseman announces the mailing of his exhibition: ARQUITECTURA LIBRE . An exhibition delivered to your home.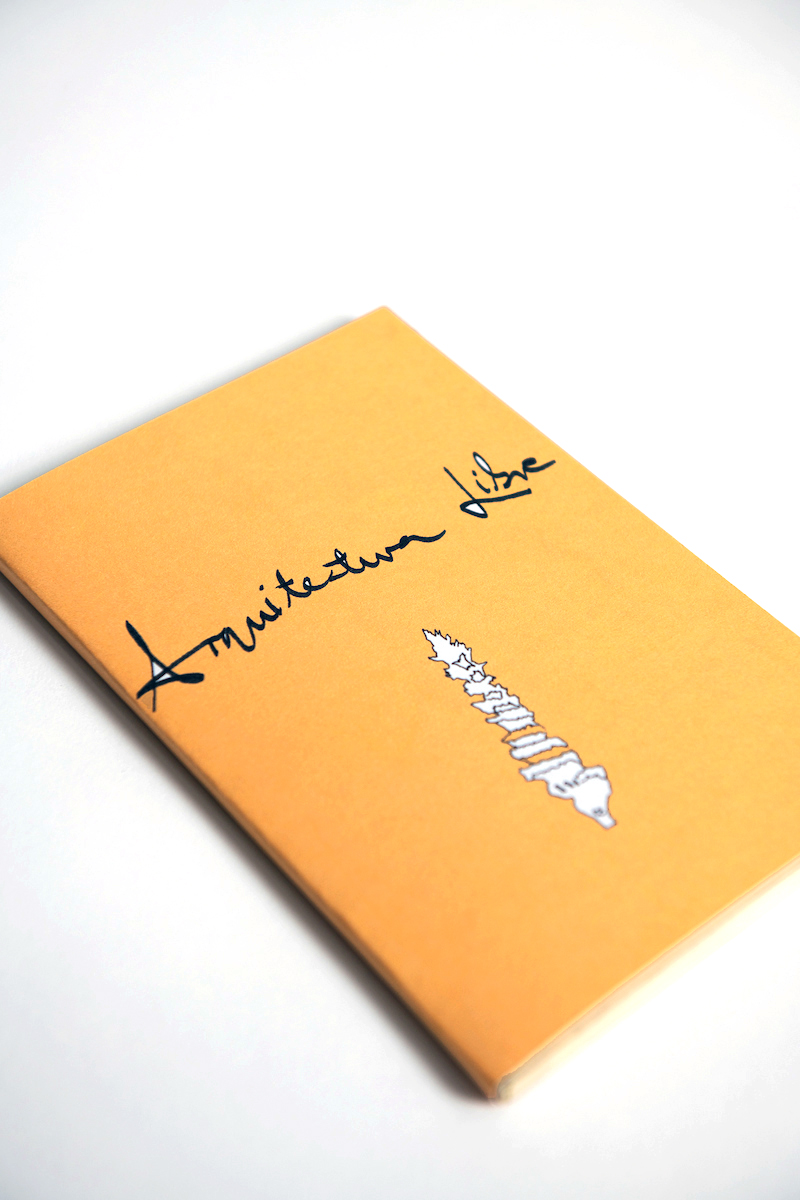 Self-built houses, and particularly those financed with remittances (money sent home by Mexican workers in the United States), are an important reflection of contemporary Mexico. Arquitectura libre is a photographic artistic-documentary exploration that lends importance to an aspect of the built environment that could otherwise be discarded as a simple Mexican cultural eccentricity.
... I am interested in the socio-anthropological reading of a cultural symbiosis, but also a conceptual reading whereby a fantasy, almost impossible to create, manifests itself in a very concrete way.
Adam Wiseman, interview for Vice Magazine.
Adam Wiseman's work is a refreshing view of complex constructions, a reaction to the banality of the current state of architecture. To quote Robert Venturi "I like elements which are hybrid rather than "pure,"… accommodating rather than excluding, redundant rather than simple, vestigial as well as innovating, inconsistent and equivocal rather than direct and clear. I am for messy vitality over obvious unity."[1] Adam's work is proof that rural Mexico is currently serving as a contemporary architecture laboratory. The constructions display such creativity, expertise, and complexity that some architects actually believe there's a secret architecture school somewhere in the State of Mexico.
Natalia Gálvez, Architect and professor at the Universidad Iberoamericano
PROGRAM:
As a result of the Coronavirus pandemic, the physical exhibitions for Arquitectura libre for 2020 have been postponed or cancelled. The artist has decided to opt out of a virtual experience and, committed to the materiality of construction and that of the printed image, he proposes to take the exhibition physically to your home.
HOW IT WORKS:
A limited edition of 100 portfolios containing the exhibit will be for sale.  A separate library edition will be printed  whereby anyone can request  a copy for free by registering at architecturalibre.mx . The physical portfolio exhibition will be sent to your home to exhibit and enjoy for two weeks on a first-come-first-served basis. At the end of that time the portfolio must be returned with a contribution from you which the work has inspired - a drawing, a poem, a discarded key, or any other flatish object. This will be part of the Arquitectura libre archive. The portfolio will then spend two weeks in quarantine, and travel on to another home.
CONTENTS:
31 casas, 2020
Grid of 31 houses 1106x1488mm
Collector's edition of 100 copies, plus 10 artist's proofs
Library edition depending on sponsorship* begins with 4 copies
Digital printing on Epson Single weight matt 120gsm paper
Printed by Richard Wills at Photofusion, Brixton, London
* Cultural foundations and individuals are encouraged to sponsor additional portfolios for a wider reach.
Catalogue with texts by:
Adam Wiseman, author of the project.
Mario de la Cruz, builder of 36 houses in San Juan Chamula, Chiapas.
Pablo Landa, PhD in Anthropology from Princeton University.
Annuska Angulo, writer and journalist author of El Mensaje está en el Tejido and Vidas sin Fronteras.
Natalia Gálvez, architect and professor of Architecture at the Universidad Iberoamericana.
Portfolio:
Quilted foil fabric from  My Fabrics, Schenefeld, Germany.
Lined with Dutch / African wax textiles from Deptford High Street, London.
Embroidery by Gabriel Monade, at 1834.
Stitching by Teklehamanot Beraki.
RELEASE DATE: October 2020
Embassy of Mexico in the United Kingdom
The UNAM (Mexico's National Autonomous University) headquarters in London
Patricia Conde Gallery in Mexico City
Marcablanca.Press in Madrid
Indian Photo Festival 2020 in Hyderabad
Wiseman has traced an architectural geography that brings to the fore a landscape of the other: one whereby the dream of Mexican migrants living in the United States materializes. It shows the work of an artist interested in cultural processes and the geographical movement of people, the architectural transitions from one imaginary space to another, and the memories-urban collectivities in a process of readaptation.
Ivan Ruiz, Director of the Institute of Visual Arts UNAM / Curator of the exhibition Lo Que Sucede: Adam Wiseman 1998-2018.
This project was financed in part with the generous support of Mexico's National Fund for Culture and the Arts (FONCA) through a grant from the Sistema Nacional de Creadores de Arte (SNCA)