SCIENTIFIC COOPERATION BETWEEN MEXICO AND THE UK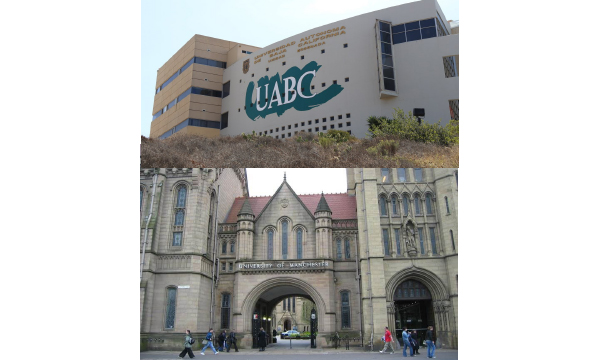 LONDON, United Kingdom, 24th August 2016.- Through an MoU between the Autonomous University of Baja California (UABC) and the University of Manchester, scientists from both countries will develop from micro-algae a new generation of bio-active promoters of growing plants and other useful products for agriculture.
In Mexico, the project is financed through the Science and Technology International Cooperation Fund of the National Council of Science and Technology (CONACyT, for its acronym in Spanish), whilst in the United Kingdom is financed by Innovate UK, through the programme Mexico-UK Newton Fund Collaborative Industrial R&D.
The objective of the cooperation scheme is to purify the molecules inside the micro-algae which have the growing developer effect in the plants, obtaining an organic product with a potential commercial effect, validated and with the tools which will allow the industry to take advantage of its effects.
Along with these academic institutions of Mexico and the UK, will also participate –on the private sector- Biorganix Mexicana, Plymouth Marine Laboratory, Protein Technologies and AlgaeCytes.
Protein Technologies will work in the quantification method, Biorganix in the initial development and in the end together will develop the bio-reactor for the production of micro-algae which could be distributed and commercialised in Mexico, Latin-America and Europe.
It is noteworthy to mention that the project was supported by Julio Enrique Valencia Suarez, researcher at the Faculty of Science at the UABC and Leopoldo Herrera Rodriquez, a doctorate student at the University of Manchester.
---oo000oo---