MEXICAN GASTRONOMY DEMO AT LE CORDON BLEU LONDON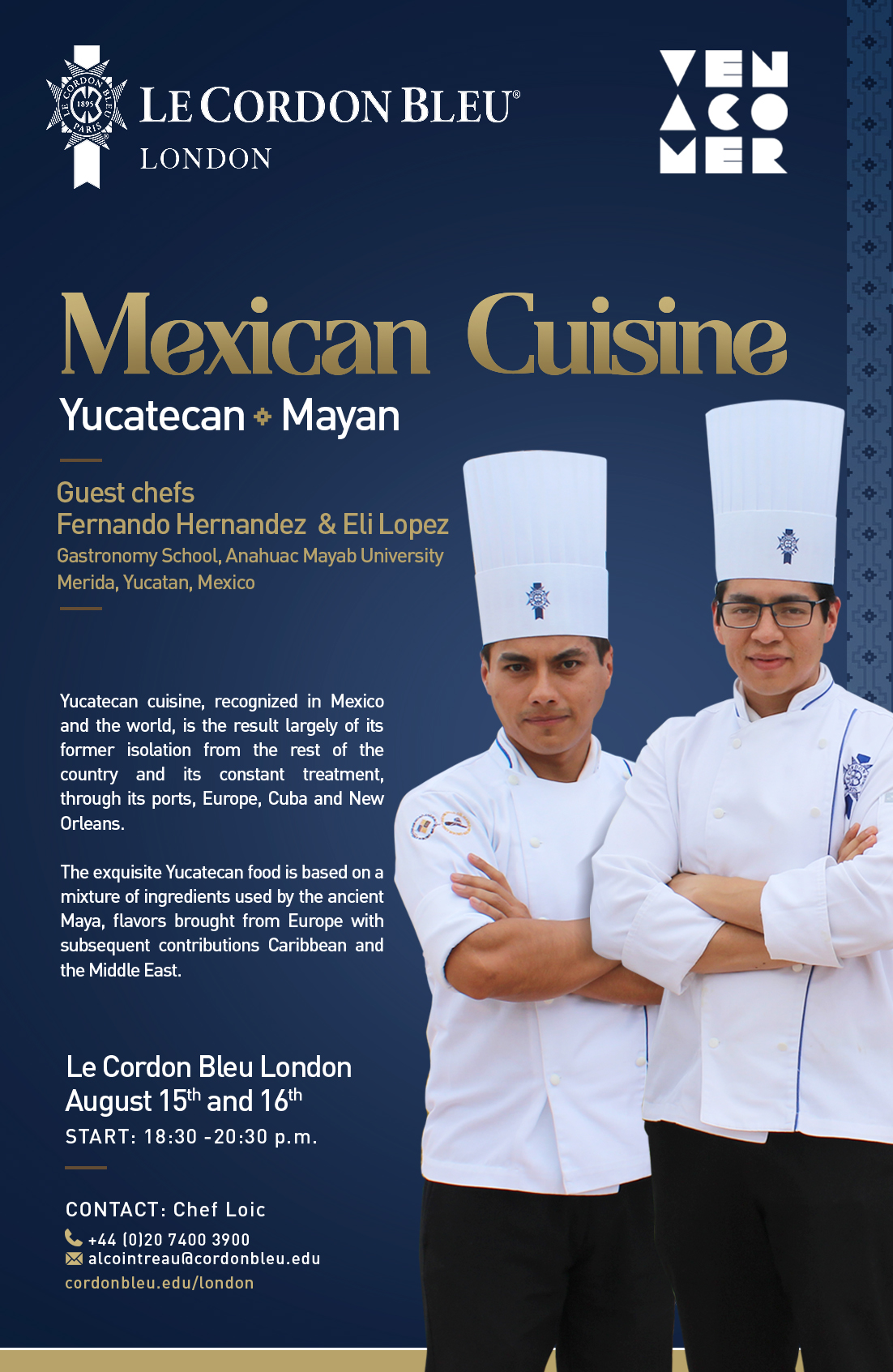 LONDON, United Kingdom, 27th July 2016. -  As a result of a cultural exchange programme with the School of Gastronomy and Tourism of the University of Anahuac Mayab  of the Mexican state of Yucatan, the chefs Fernando Hernandez and Eli Lopez will coach a free-of-charge Mexican gastronomy demo at Le Cordon Bleu London.
The demo at the French institution, world-renowned for educating professionals in the culinary arts, will take place on 15th and 16th August -limited availability- and will be focusing in the creation of the "Mexican-Mayan Gastronomy".
This regional Mexican cuisine is known for its vast combination of ingredients and recipes, its clear Mayan influence and the use of exotic spices which gives its particular uniqueness.
If you are interested in participating in the free-of-charge demo at Le Cordon Bleu London (15 Bloomsbury Square, WC1A2LS, London), please contact Chef Loic on its website Le Cordon Bleu London or directly via email: This email address is being protected from spambots. You need JavaScript enabled to view it. or by telephone 020 7400 3900.
---oo000oo---