MEXICO PROMOTES CULTURAL AND ACADEMIC TIES IN BATH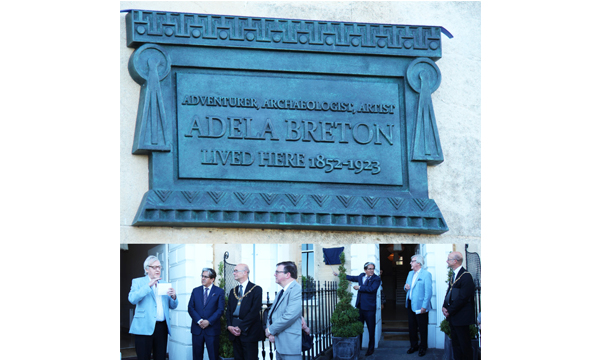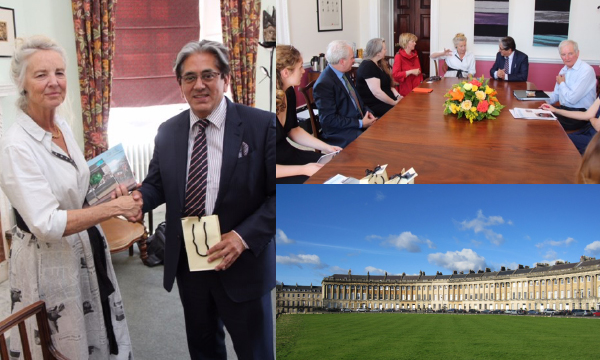 The Bath Royal Literary and Scientific Institution in connection with its current exhibition, "The Remarkable Miss Breton: One Woman's Work in Mexico",  has invited the Chargé d'affaires of the Embassy of Mexico, Minister David Najera, to visit the exhibition and to give a lecture on July 19th , 2016.
Minister Najera will be talking about current issues from a Mexican perspective. He will be providing information about his country and insights into how Mexico perceives its role and responsibilities in a global context, specially focusing in Mexico's cultural diplomacy. As he was until recently Consul General of Mexico in Guangzhou, China, where his Consulate had a catchment area of 300 million people, he will have an interesting view on Mexico's views on China as well as on the UK.  There will be a question and answer period following the talk providing for audience participation.
Before his talk, the Minister will be unveiling a plaque in Camden Crescent for Adela Breton (1849-1923), a Victorian adventurer and internationally significant artist and archaeologist, who lived in Bath for most of her life. She travelled through Mexico repeatedly and through her drawings and paintings preserved an accurate record of Mexican antiquities.
The plaque was sponsored by Pascale Reymond and Andrew Langton from Reymond Langton Design who are award winning designers for Superyachts and the previous owners of 15 Camden Crescent where they lived for seven years. Pascale has said "as a qualified archaeologist, artist and someone that spends a lot of time travelling, crossing the Atlantic for her work and passion, I have been personally touched and greatly interested by Adela's life and work. It has been an honour to have lived in her house and to commemorate her presence in Bath with this plaque."
The talk starts at 7:30pm at 16 Queen Square.  Tickets are available from the Bath Box Office. £4 for Members/students and £6 for visitors. 
Note for Editors:  Bath Royal Literary and Scientific Institution (BRLSI) is an educational charity based in the centre of Bath.  The Institution runs a programme of more than 150 public lectures each year of topics including science, philosophy, art and literature.  It also maintains collections of minerals, fossils and other items, as well as a library of rare books.  The BRLSI's Jenyns Room is one of Bath's leading gallery spaces with a year-round programme of art and museum exhibitions.
--oo000oo--