GREATER TRAINING OPPORTUNITIES IN THE OIL AND GAS SECTOR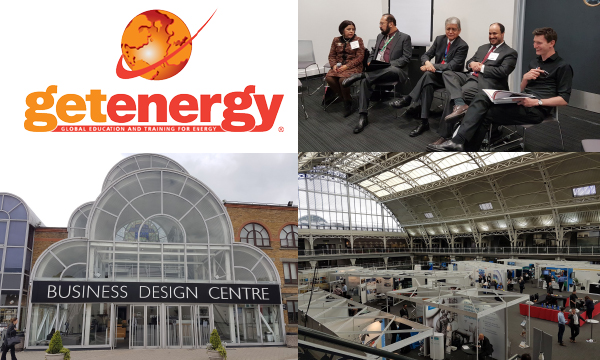 LONDON, United Kingdom, 18th May 2016. - As a result of the implementation of the Energy Reform, representatives of different Mexican institutions participated in a global forum organised by Getenergy, which looks forward to satisfy educational and training needs of young professionals in the sector of oil and gas.
Representatives of the Mexican Secretariats of Energy (SENER) and Public Education (SEP) participated in a meeting celebrated on the 16th and 17th May in this capital city, which intended to facilitate the preparation of the Mexican workforce to meet international standards, starting from the foresight that the hydrocarbons sector will create 135,000 jobs in the next years, requiring qualified workforce.
In the forum, in which the Director General of Research, Technology Development and Human Resources Formation of SENER, Carlos Ortiz Gomez, was discussed the need of Mexico to invest in training and education once the Energy Reform has been enacted and the three first phases of the so-called Round One were successfully held, preceding the expected phase four, through which the injection of private international capital is expected in deep water projects.
During the participation in the roundtable entitled "Mexican collaboration opportunities in the world's fastest evolving oil and gas market", the Mexican official recalled that with the new sector needs and particularly of the Mexican oil company PEMEX, the Secretariat of Energy, in collaboration with Getenergy, analyses cooperation outlines with 15 universities and colleges in the new necessities in expertise including geology and geoscience, engineering, environmental, legal, and project management.
It is noteworthy to mention that Getenergy, an independent, privately-held organisation, established in 2014, creates and develops links between education provision and the needs of the oil and gas industry to increase their levels of production.
During his intervention, the referred Mexican representative said that SENER currently is working closely with Canadian universities to develop links and academic exchange outlines in the energy sector, besides the fact that Mexico has several MOUs signed between the United Kingdom and the United States. 
Likewise, Hector Arreola, General Coordinator of Technologic and Polytechnic Universities of SEP, stated that the Mexican education system has demonstrated to be flexible and efficient in the training of the workforce of companies in areas that need special capabilities such as automotive and aerospace.
---oo000oo---