PRESS RELEASE
Mexico City, April 18, 2014
No. 295 /14


•    Mexico Pavilion established at the 2014 Canadian Produce Marketing Association expo in Vancouver, Canada.

•    Attending agribusinesses promoted fresh products such as avocado, mango, asparagus, green peppers, tomatoes, papaya, green beans, blackberries, garlic and chillies, among others.

•    Participants reported immediate sales of $11,442,000 in the short and medium term.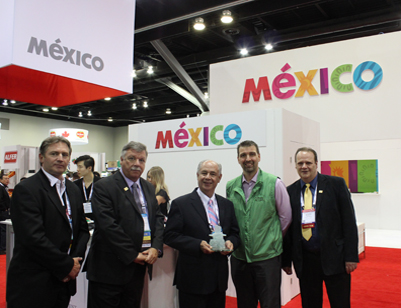 The Secretariat of Agriculture, Livestock, Rural Development, Fisheries and Food (SAGARPA) set up the Mexico Pavilion in which 34 agribusinesses from different states offered their products at the 2014 annual convention and trade show of the Canadian Produce Marketing Association (CPMA), held in Vancouver, Canada, from April 2 to 4.

Mexican producers and marketers offered fresh products including avocado, mango, guava, eggplant, squash, grapefruit, lemon, cucumber, raspberries, asparagus, jalapeno and habanero peppers, broccoli, cauliflower, green pepper, blackberries, strawberries, papaya, green beans, garlic, and tomatoes.

Participants reported immediate sales of $11,442,000 in the short and medium term.

Through the Agricultural Market Development and Marketing Services Agency (ASERCA) and the Coordinating Office for International Affairs, sales to Canada of Mexican fresh fruits and vegetables have grown over the past eight years.

In the case of blackberries, raspberries and blueberries, an increase of 504% was reported; avocado, 285%; green pepper, 183%; mango and guava, 145%, and tomato, 123%.
This event is one of the largest exhibitions of fresh produce in Canada, bringing together the major players in the country's agricultural product supply chain.
The exhibition is a welcome platform for Mexican producers, who this year reported new business relationships with potential customers, in addition to enabling them to become aware of the latest innovations and market trends.
During the event different dishes prepared with participating products were sampled, a strategy that can generate business relationships between the Mexican agribusiness participants and buyers and importers.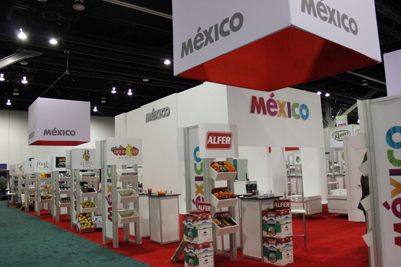 The Mexico Pavilion was inaugurated by the Consul of Mexico in Vancouver, Claudia Franco; the Minister of the Agricultural Office of Mexico in Canada, Raúl López Mercado; CPMA President Ron Lemaire; the President of the Convention, Scott Fairbairn, and CPMA Chairman of the Board, Walt Breeden.
It should be noted that during the event, the Mexico Pavilion was recognized as being one of the best in terms of design and innovation.
The Pavilion was one of the most visited by leading representatives of the major distributors and marketers in the Canadian market, such as Star Group and Oppy, among others.
A Seminar on Fruit and Vegetable Exports to Canada was also organized by the Agricultural Office of Mexico in Canada, involving 23 of the participating companies, where the importance of the Canadian market and regulations for exports to Canada were explained; as well, the seminar featured testimonials of success stories.