Celebrate the National Day of Mexican Cinema with the Mexican Embassy in UK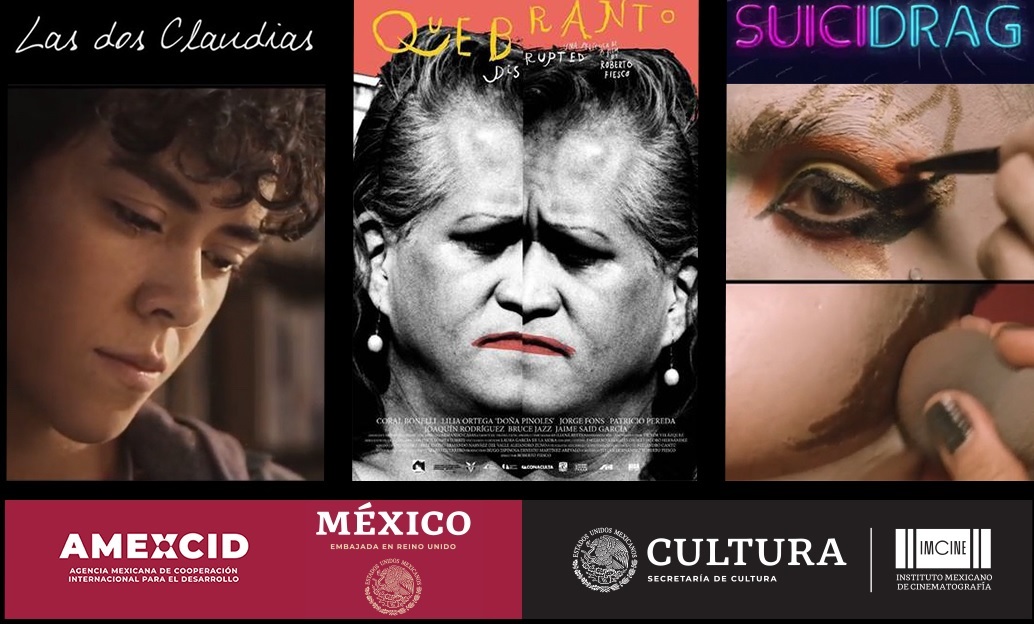 The Embassy of Mexico in the United Kingdom joins the Secretariat of Culture and the Mexican Institute of Cinematography (IMCINE) in celebrating the National Day of Mexican Cinema with a mini-series of LGBTQ + cinema, available on our website from 14 to 16 August. 
PROGRAMME :
Two Claudias 
Dir. Frida Meza Coriche
Short Film, 2019, 16:00 min.
Winner of the 2019 Watersprite International Students Festival´s Best Short Film Award in the LGBTQ + category. The main character, Claudia, is a young woman who spends her days working in a second-hand bookstore. One day, after finding a forgotten letter in a book, she starts a journey to deliver it. 
Disrupted 
Dir. Roberto Fiesco
Feature Film, 2013, 95:00 min.
 *If you are interested in seeing the documentary "Disrupted" email This email address is being protected from spambots. You need JavaScript enabled to view it. to receive your password.  
This acclaimed documentary follows Fernando García and mother, Doña Lilia Ortega, as the pair recall their past as movie performers. Known as the child star "Pinolito" in the 1970s, Fernando now identifies as Coral Bonelli. Both live in vibrant Garibaldi neighbourhood yearning for their past cinematic glory, while Coral courageously assumes a new gender identity.  
SUICIDRAG 
Dir. Andrea Pérez Su, Arturo Campos Nieto Rangel
Short Film, 2019, 9:53 min.
The Suicidrag collective walk through the streets and nightclubs of Mexico City to raise awareness about gender stereotypes imposed by our society.