INVITATION TO PARTICIPATE IN "CAMARADAS" ARTISTIC COMPETITION 2016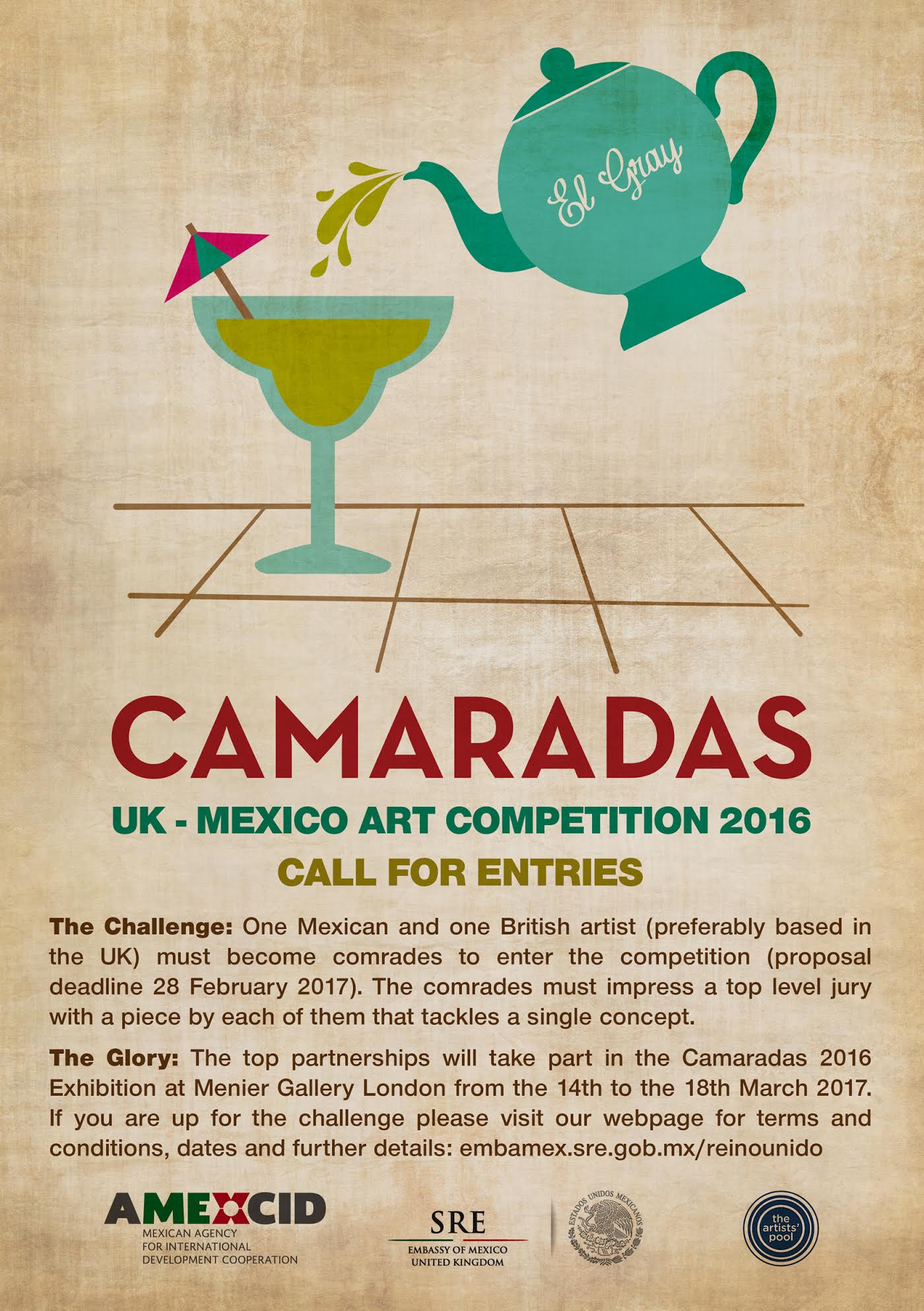 London, United Kingdom, 20th December, 2016.- The Embassy of Mexico invites to the fourth annual edition of the competition "Camaradas" (Comrades), through which a Mexican and a British artists join in a couple and develop an original artistic project, in order to promote cultural ties between both countries.
Once again the competition represents an opportunity for artists to become "comrades" working in pairs, learning from each other, complementing their talent with their counterpart´s, exhibiting their artistic coincidences and promoting Mexico and the United Kingdom, with a single piece of work.
Thus, if interested, a Mexican artist and a British artist must present a proposal on a visual work (200-700 words) and fulfil the following Registration Form. The proposal, the registration form and a selection of pictures of older artistic pieces should be sent to This email address is being protected from spambots. You need JavaScript enabled to view it. for consideration. The deadline for registration will be 28th February, 2017.
A panel of judges composed of leaders and iconic representatives, from the art world will choose the best proposals and the selected couples will be notified on 3rd March, 2017.
Under the sponsorship of the Mexican Agency for International Cooperation for Development (AMEXCID) of the Mexican Ministry of Foreign Affairs, The winning partners will showcase their work at the Menier Gallery from the 14th to 18th of March, allowing great visibility and promotion for the winners amongst the British contemporary art scene.
For more information, please consult the following link: http://bit.ly/2iaCGgD
--oo000oo--