MEXICAN WINS 2nd PLACE IN PITCH @ PALACE GLOBAL 2016 AWARDS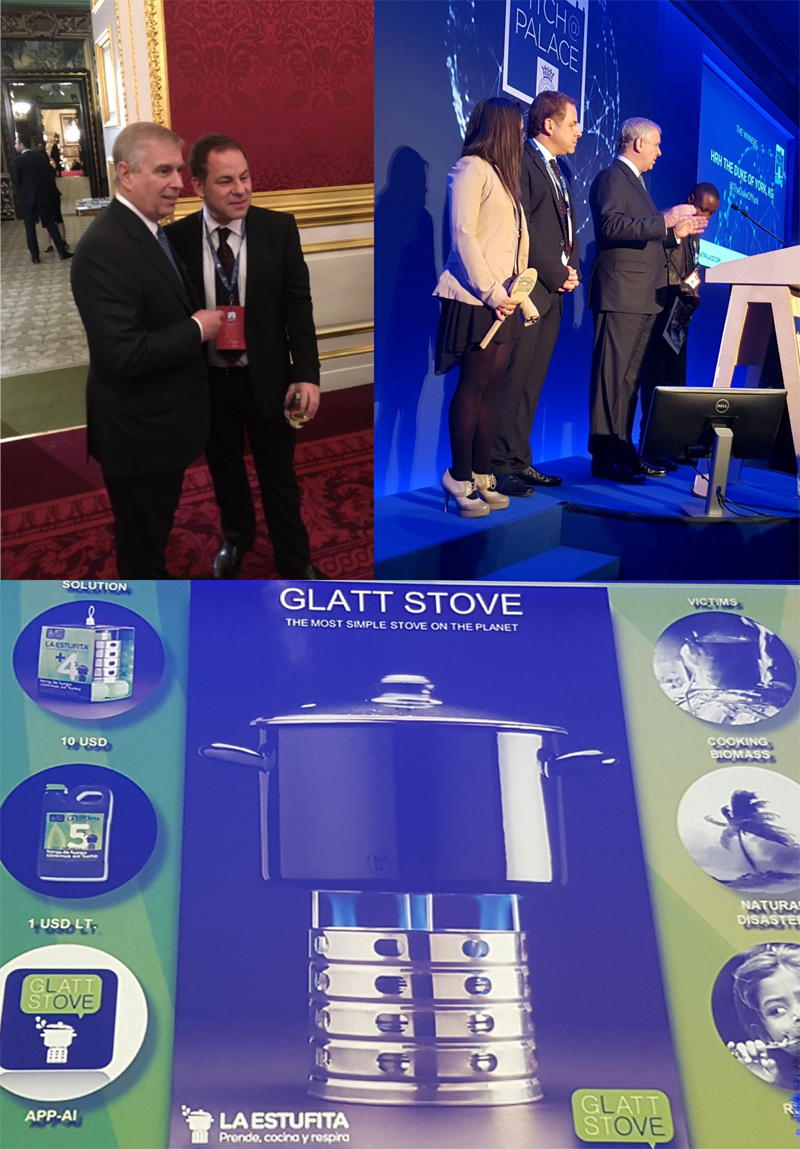 LONDON, United Kingdom, 9th December 2016. - Mexican national Carlos Glatt took the the second place at the Pitch@Palace 2016 Awards for the best "Human Technology" project.
The Pitch at Palace programme looks forward to connect entrepreneurs from all over the world with business leaders, linking creativity with real financing possibilities for their innovation projects.
In a ceremony which took place on 7th December at St. James's Palace, HRH The Duke of York, presented the award to Carlos Glatt, whose clean cook stove project was considered by the jury as a solution, with a positive impact in the daily life of millions of people, preventing them to be ill or even die by cooking in closed places with firewood stoves.
The event, which promotes technology solutions for current problems, allowed the Mexican entrepreneur to explain how his stove represents an economic, ecologic and efficient project, due to its non-emission of gas system, fighting a serious health issue which currently affects millions of people, mainly in developing countries, due to the inhalation of carbon dioxide.
During the gala night, the winners, from more than 1,800 subscribed projects, had the opportunity to exchange their points of view with hundreds of business men who could potentially invest in their projects, as well as marketing them through different media and digital platforms. The ceremony was attended by Minister David Najera, Chargé d' Affaires of the Embassy of Mexico in the United Kingdom.
It is noteworthy to mention that following the agreements derived from the State Visit achieved by Mexico's President Enrique Peña Nieto to the United Kingdom in 2015, when both countries celebrated the Dual Year, Prince Andrew –son of H.M. The Queen- participated during the first days of December in the so-called City of Ideas (Ciudad de las Ideas), celebrated in the Mexican city of Puebla, as a preamble to the event which took place this week.
Through this, the entrepreneurs had the opportunity to present their projects in areas such as education, environment, communications, technology and innovation, amongst other.
--oo000oo--