EXHIBITION OF MEXICAN ARTIST JOSE NAVA IN LONDON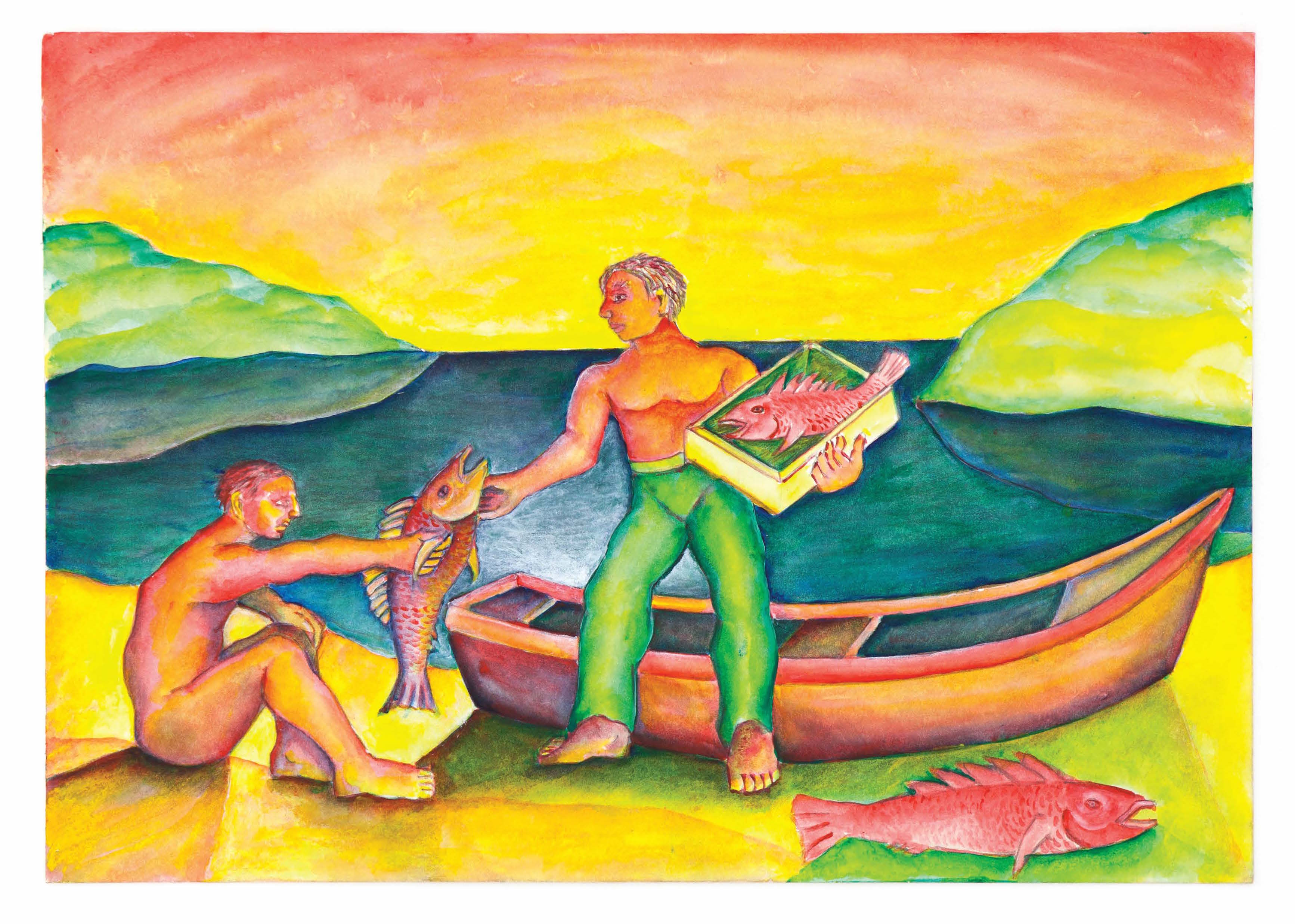 LONDON, United Kingdom, 29th November 2016. - Starting today until 20th January 2017, the exhibition 'Fish Out of Water' by the Mexican artist Jose Nava, will be displayed at the The Koppel Project.
The solo exhibit, is intended to show the talent of the artist of 83 years old, who has been living in London for decades and who was discovered by Gabriella Sonabend, creative director of the gallery.
The exhibition of the artist born in Acapulco, in the Mexican state of Guerrero, brings together drawings, paintings, sculpture and objects from Nava's workshop, as well as work which tells everyday stories, inspired by family, love, politics and which captures different stages of his life, both in Mexico and in London.
Jose Nava  was born in 1937 and grew up in the neighbourhoods of Acapulco, where he was a fisherman, in 1961 he travelled to Europe and settled in England, quickly involving in the experimental theatre company, The People Show. After leaving the theatre Nava dedicated his time to painting and drawing, producing a vast body of work, which has yet to be fully catalogued, but now is part of the creative movement of London, in which Mexican art is appreciated.
Living in a self-built 'shed' in Kentish Town, reminiscent of a Mexican barrio house filled with stuffed fish, sculptures, an intriguing array of artefacts, art materials, textiles and hundreds of sketchbooks and folders full of artwork, Nava never really left Mexico, bringing its vibrancy back to London, preserving memories and feelings within his work and the world he has built around him.
The exhibition of his work includes more than 300 pieces showing Nava's work, which had been framed due to the sponsorship of "Habitat" and the editorial PHAIDON.
The exhibition at The Koppel Project gallery will have the screening of the documentary 'Big Fish' created by his son who is photographer and cinematographer, Zadoc Nava. Which can be consulted in the following website: http://www.josenava.org/biography-1/.
The film is about the story of his life from the slums in Acapulco to "this cold land", where he feels as a "fish in the wrong pond" exploring the circumstances, including his father's murder, that have influenced his unique way of seeing.
--oo000oo--