MEXICO AND THE UK STRENGTHEN ECONOMICS RELATION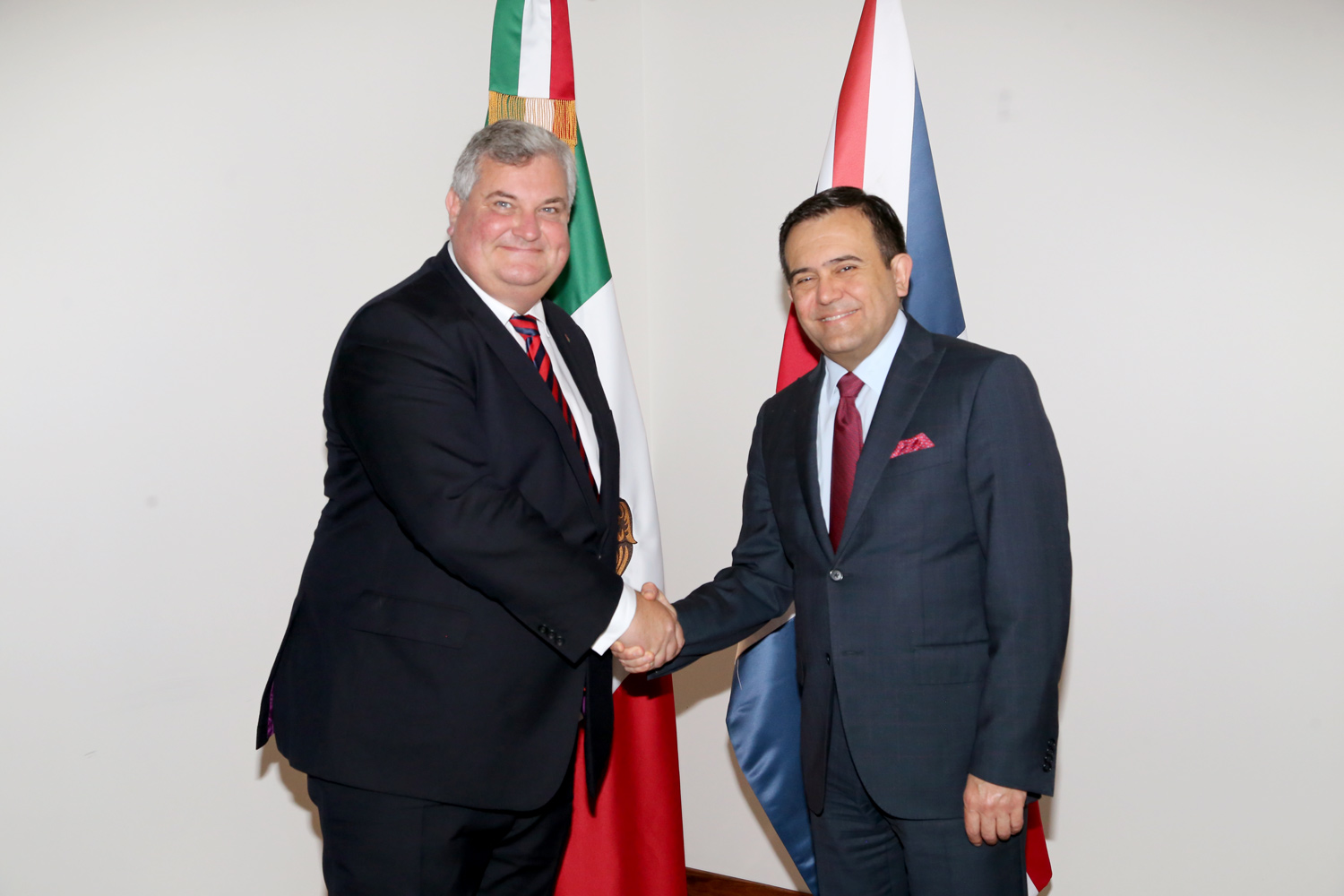 MEXICO CITY, 14th November 2016.- The Mexican Secretariat of Economy, Ildefonso Guajardo and the Minister of State for Trade Policy at FCO, Mark Ian Price held a meeting on 9th November in order to explore new mechanisms to increase bilateral trade.
In this framework, it was confirmed the excellent level reached in the trade and investment relation, as well as the mutual interest to strengthen them, recognising that the celebration of the Dual Year Mexico-UK in 2015 contributed significantly to boost them.
Likewise, it was highlighted the role played by the business communities of both countries, through the work of the High Level Business Group (GANE, for its acronym in Spanish) for the promotion of investment and trade. Therefore, they agreed that the third meeting of the GANE should be held in London early 2017.
They also exchanged points of view on the great opportunities to expand bilateral trade and investment between the UK and Mexico, as well as the importance of both countries continuing to build on bilateral trade relationship to bolster business and open up new opportunities, once the United Kingdom agrees to leave the European Union.
In 2015, the United Kingdom was the 6th trading partner and the 5th investor in Mexico amongst the Member States of the European Union. From 1999 to 2015, trade increased by 129.1% to USD $ 4.32 billion and UK investment in Mexico amounted USD $ 10.14 billion from 1999 to June 2016.
http://www.gob.mx/se/prensa/visita-del-ministro-de-estado-de-politica-comercial-del-reino-unido-mark-ian-price
---oo000oo---