MEXICO ENDORSES ITS WILL TO STRENGTHEN ITS RELATION WITH THE UK AND THE EU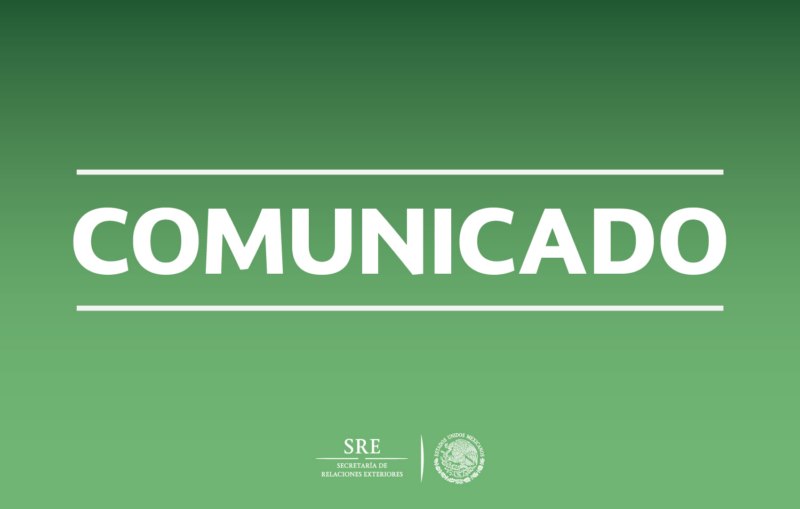 Mexico City, 24th June 2016. - Mexico endorses its disposition to continue to strengthen the excellent friendship relation, significant trade, investment exchanges and the close academic, cultural and technological cooperation with the United Kingdom.
The government of Mexico has followed closely the intense democratic process that the UK has experienced giving as a result the exit from the EU.  
In this scenario, the government of Mexico also wishes to express its confidence in the strength of the European institutions and the determination to further develop co-operation links with the European Union in the framework of its Economic Partnership, Political Coordination and Cooperation Agreement with the EU (Global Agreement), enacted since 2000.
In accordance with Article 50 of the Maastricht Treaty, from the time the British Government notifies the European Council of its intention to withdraw from the EU, it opens a stage during which the EU shall negotiate and agree the terms of the UK's exit, having in mind the framework of their future relations. Likewise, during this period, the UK will have to negotiate the terms of its bilateral relations with other countries with which ties are framed under their relationship with the EU. Consequently, all bilateral agreements that Mexico currently has with the United Kingdom will continue whilst new negotiations are not performed.
As for the relationship between Mexico and the European Union, this is one of strategic partners that share a set of democratic values ​​and respect for human rights. In this framework, the government of Mexico makes clear its support, solidarity and closeness to the EU and its Member States, especially when a negotiation process was just initiated to upgrade the bilateral legal framework and strengthen political dialogue, deepen cooperation and expand and diversify trade and investment flows.
In 2015 the bilateral trade between Mexico and the UK increased up to USD $4 billion, placing it as our 17th largest trading partner globally and 6th among the EU countries. In addition, the UK is the 8th investor in Mexico worldwide and 5th among Member States of the EU. UK's accumulated Foreign Direct Investment (FDI) in Mexico, between 1999 and 2015, increased up to more than USD $10 billion. In Mexico there are more than 1,580 companies with investment and capital of the UK.
--oo000oo--