MEXICAN ECONOMY PERFORMANCE ANALYSED IN LONDON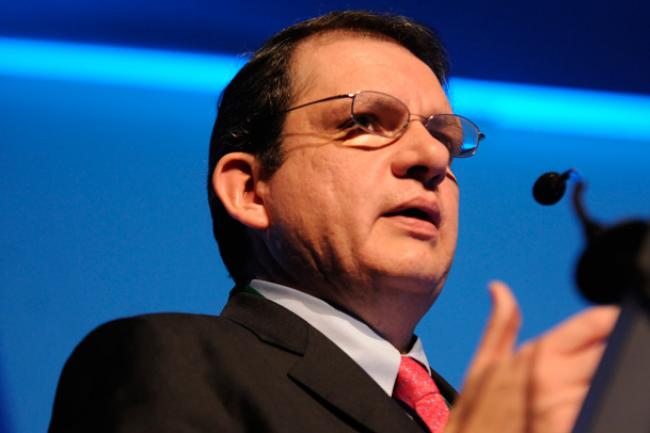 LONDON, United Kingdom, 12th May 2016.- Dr. Manuel Ramos-Francia, Deputy Governor of the Central Bank of Mexico (BANXICO, for its acronym in Spanish) achieved a two day working-visit to this capital city in which he shared with investors, legislators, academics and diplomats a detailed analysis of the current performance and the growth perspectives of Mexico's economy.
On 10th May, at the Palace of Westminster where the Parliament is located, the Deputy Governor participated as a speaker in a conference organised by the European Economics & Financial Centre. Before the Deputy Minister of Finance of Colombia and Prof. H. Scobie, Chairman of the European Economics and Financial Centre, Ramos-Francia explained that due to the international volatility and uncertainty situation, in which the currencies exchange rate of the emerging markets – included the Mexican Peso – have been affected, Mexico has been applying a macroeconomic policy with a financial discipline which have enabled it to contain inflation and even exceed the annually growth expectations from 2.5 to 2.7 percent.
He referred to BANXICO's decision of increasing –in February- by 50 basis-points its interest reference rate, which was implemented along with a cut to public expending, beginning with oil company PEMEX, in order to back the Mexican peso.
Afterwards, he attended a private dinner with British investors in which also were present the Mexican Secretary of Public Function, Virgilio Andrade and the Ambassador of Mexico, Diego Gomez-Pickering.
Yesterday, Dr Ramos-Francia, also member of the Board of Governors of BANXICO, held a closed-door meeting with investors, sending a clear message about the factors that make Mexico an economy that stands out among the emerging economies.
It is noteworthy to recall that this on April Dr. Manuel Sanchez, Deputy Governor of the Central Bank of Mexico, as well, visited London to point-out to economics and financial representatives of the United Kingdom that despite the undeniable loss of public finances, which largely depend on the income from the sale of oil and gas, domestic and foreign investors have endorsed their confidence in the economy of Mexico.
--oo000oo--