FOREIGN SECRETARY IN MEXICO FOR HIGH LEVEL TALKS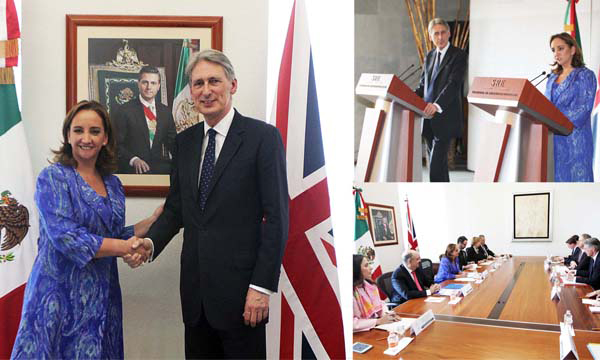 MEXICO CITY,  2ND MAY 2016.-Foreign Secretary Philip Hammond will today hold talks in Mexico focused on trade, security and the rule of law.
The visit, the first by a British Foreign Secretary to Mexico in ten years, will reaffirm the close and growing relationship between the UK and Mexico.
He will hold talks in Mexico City with Mexican Foreign Minister Claudia Ruiz Massieu Salinas and Finance Minister Luis Videgaray Caso, among other senior government figures.
The talks follow the successful State Visit to the UK by President Pena Nieto in March 2015 and each country using 2015 to celebrate the other's contributions in arts, culture and innovation.
Foreign Secretary Philip Hammond said:
Britain has a strong and growing relationship with Mexico across a range of shared interests.
Trade, security, education and tourism are just some areas in which our two countries are building links and partnerships on a daily basis.
And as the 15th largest economy in the world, as well as the 11th most populous, Mexico offers significant business and investment opportunities for Britain to our mutual benefit.
This is my first visit to Mexico as Foreign Secretary and I look forward to meeting my counterpart and other ministers to discuss ways in which we can work even more closely together.
https://www.gov.uk/government/news/foreign-secretary-in-mexico-for-high-level-talks
--oo000oo--