2018 Newton Prize  to award projects in Mexico, Brazil, Chile and Colombia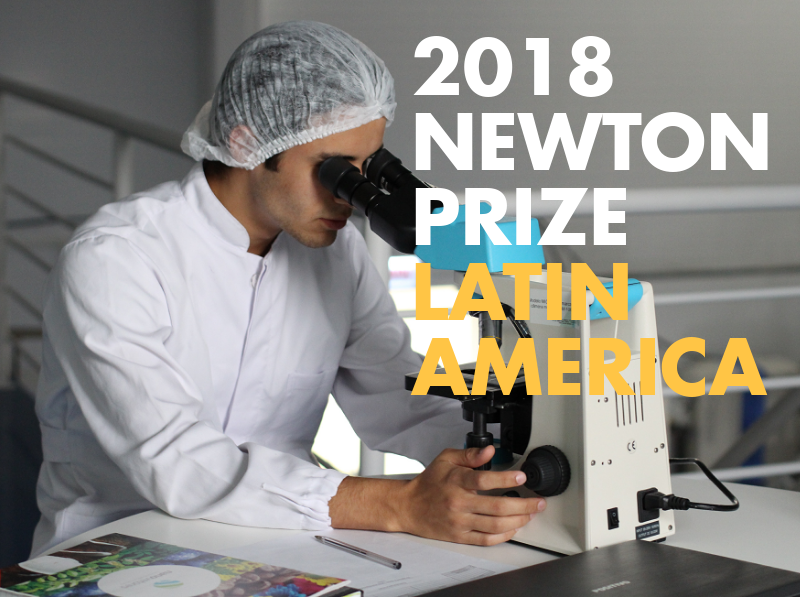 The 2018 Newton Prize has opened for applications.  

Mexico, along with Brazil, Chile and Colombia will be the 2018 Newton Prize Countries.

The Newton Prize honours pioneering projects, cutting-edge research and innovation work supported through our Newton Fund Mexico-UK partnership. 
The Newton Prize is an annual £1 million pounds fund which recognises the excellent research and innovation supported by the Newton Fund. It aims to incentivise researchers and businesses to participate in the Newton Fund, and to work on the most important challenges facing Newton Fund countries as partners with the UK. The Newton Prize has been developed to support Newton countries efforts in solving global challenges in partnership with the UK, and to celebrate the impacts made as a result of these international collaborations.
Five Newton funded projects will be awarded the Newton Prize, each prize worth up to £200,000 to advance Newton funded work. One Prize will be awarded to each of the 2018 Newton Prize partner countries (Brazil, Chile, Colombia and Mexico) with one additional Prize, the Chairman's Prize, for broader regional or global impact and/or other excellence. It may be awarded to one of the four partner countries at the Newton Prize Committee's discretion.
For further information, please see links below. 
 http://www.newtonfund.ac.uk/newtonprize/
https://twitter.com/NewtonFund/status/976873291263762434
http://www.newtonfund.ac.uk/news/latest-news/2018-newton-prize-comes-to-latin-america-call-now-open/