Details

Hits: 471
ON TUESDAY, 31ST JULY, 2018 AT 8 PM THE HUNGARIAN BAND CALLED "MILAGRE" WILL PLAY SONGS OF CARLOS SANTANA AT THE ROMKERT IN KECSKEMÉT

This is the sixth time when the songs of Carlos Santana, the legendary guitarist sound at the most beautiful concert venue in Kecskemét, in the Romkert, next to the St. Nicholas Church. The marvellous environment, the latin rhythm, the perfect sonority and the songs of Santana are the elements of a unique and unforgettable concert. Come and join us!
Place: 6000, Kecskemét, Kossuth tér 5., Romkert
Entrance: Free.
Date and hour: on July 31st, 2018 at 20:00 o'clock.
Details

Hits: 594
THE FIRST INDIVIDUAL EXHIBITION OF IVONNE KENNEDY IN HUNGARY OPENS ITS DOORS AT THE CERVANTES INSTITUTE IN BUDAPEST ON MAY 24, 2018 AT 18:00 PM.
The Mexican painter of urban geometries and architectural reminiscences in which she recreates a fascination for the mystical symbolism and the graphic poetry of the ancient alchemists. It privileges the atmospheres charged with a silence that is not empty, but marked with gestures and emotions of imaginary lives and traces of events dissolved in the past.
The exhibition will be opened on May 24 at 6 pm at the Cervantes Institute in Budapest (Vörösmarty utca 32., 1064 Budapest) and will be open to the public from May 25 to July 31, 2018 with a visiting time of Monday to Friday between 10:00 and 18:00 o'clock. Do not miss it!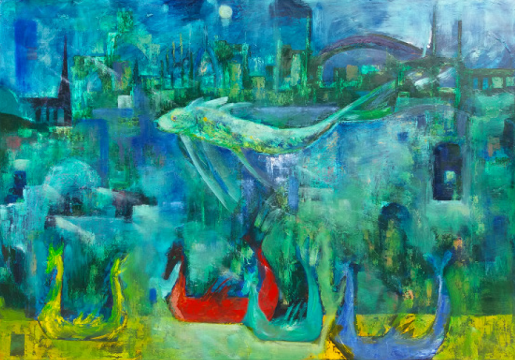 Biography of the painter:
Ivonne Kennedy, was born in 1971, in Oaxaca, Mexico where she lives nowadays. She has formed her visual work in Mexico, the United States, Germany and Cuba. In 1988 she exhibited collectively in the Regional Museum of Oaxaca and since then she headed towards a dynamic and prolific career.
Through more independent and self-taught than academic training, she constantly develops her talent exploring her pictorial and creative world through methods such as oil, acrylic, ceramics and graphics. She has also ventured into the management, curatorship, museography and various disciplines related to art.
She had individual exhibitions in Mexico, the United States, Germany, Czechoslovakia and Hungary. She has collaborated in numerous group exhibitions among which the most notable are Contemporary Mexican Painters, Gallery of Mexican Art 1996, Presence of Oaxaca in Asia, within the framework of the international meeting of the G20 (China, Russia, Singapore, and Indonesia) 2014 , Responsible Artists in Defense of Fauna, Rufino Tamayo Museum 2014, XX Anniversary of MUFI, Fundidora Park of Monterrey 2018, El Mural del Milenio, 34 contemporary artists of Mexico, Museo del Carmen 2015.
Her work can be found in private collections in various countries of the world.
She founded the Guenda Collective of Oaxaca, Mexico in 2013.
In 2013 she participated in the realization of three large-scale works in Chicago.
In 2015 she opened the El Atanor ceramic workshop where she made a ceramic production that is collected in Mexico and abroad.
In 2017 she is awarded with the Distinguished Citizen of Oaxaca Award.
She has managed her own editions and collaborations with Marabú Editions, Aura Sonora, Labyrinth Casa de Arte and Lemnescata Art Conjunction, where she links literary, visual and sound art through local and international projects.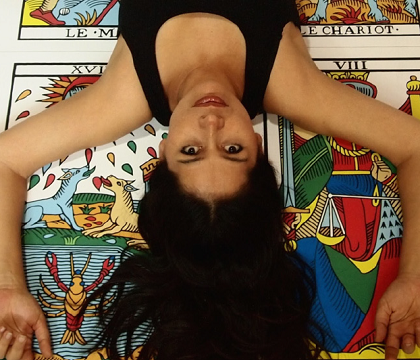 Details

Hits: 500
MEXICANS IN EUROPE (MEU) IS PROUD THE PRESENT THE MEXICAN CULTURAL FESTIVAL 2017 WHICH COMES TO BUDAPEST HUNGARY FOR THE FIRST TIME
The Embassy of Mexico is delighted to invite the Mexican and Hungarian communities this 5th of November to the Mexican Cultural Festival 2017 – organized by MEU and sponsored by www.manueldelaflor.com & the Embassy of Mexico in Hungary – that presents some of Mexico's most authentic traditions, its art, its tastes and the Mexican music.
Festival programme:
Photo Gallery "Festival de Fotografía Internacional en León / FFIEL"

Movies

Shortfilms

Documentaries

Live Music

Gastronomic Samples

Mexican Handcrafts Workshop

Cultural expositions
For more details about this event please click on the following link.
***The past 19th of September a 7.1 magnitude earthquake destroyed mainly the Southern part of the country. The 2000 HUF entrance fee will be destined as a donation for the reconstruction of the most affected areas in Oaxaca. Please note that the donation is only accepted in cash.***
Details

Hits: 659
MADE IN MEXICO (HECHO EN MEXICO) – MUSIC DOCUMENTARY IN THE URANIA CINEMA OF BUDAPEST ON APRIL 20 2018 AT 20:00
It's like the greatest DJ in the world decided to make a mix out of the best of every possible style of modern Mexican music and even he can't believe what a great job he did. It's a movie that's craft alone will make you look over the person sitting next to you and repeatedly mouth the word "WOW!" (KCRW – First Take)
From Diego Luna, Alejandro Fernandez and Kinky to Carla Morrison, Molotov, Lila Downs and Chavela Vargas, Duncan Bridgeman weaves a cinematic tapestry composed of original songs and insights from the most iconic artists and performers of contemporary Mexico. With striking visuals, the movie captures the rich diversity of Mexican geography, art, music, and culture. It is a rare look at the country's real identity, and an unparalleled celebration of what it truly means: "Made in Mexico".
Location and date: Rákóczi út 21, 1088 Budapest | Uránia Cinema | Main Hall | 20 April 2018 | 20:00
Language: Spanish (Hungarian subtitles)
Ticket price: 2400 Ft
Details

Hits: 852
THE UNFOLD LATIN-AMERICAN GROUP EXHIBITION WILL BE INAUGURATED ON JUNE 13TH, 2017 IN THE KAS GALLERY IN BUDAPEST, HUNGARY.
UNFOLD is a group show that brings together a selection of works on paper by 12 artists from Latin America and one guest artist from Hungary. The exhibition is produced by Periferia Projects, a curatorial platform creating connections from Latin America to the UK and Europe. Periferia's focus is to develop projects with artists from emerging hubs to enhance their visibility and promote collaboration with new galleries, artists and institutions. This show is hosted by K.A.S. Galéria based in Budapest, Hungary and founded in 1991 (a crucial moment for the transition of the Eastern European artistic scene) and focuses in discovering, presenting and connecting local and international talents within the artistic community.
UNFOLD's approach to the Latin American & Eastern European art scenes aims to open dialogue about artistic and collecting practices in both regions to understand how they have developed and thrived through time. At a time when immigration and diversity are in the everyday news, UNFOLD is an exhibition which invites the audience to reconsider stereotypes, notions and even expectations of the other.
Why Budapest? Regardless of their geographic distance, both art scenes, Latin America and Eastern Europe, developed in thriving and challenging circumstances. Despite the instability in both regions, artists did not stop producing during the oppression of the socialist state in Eastern Europe and under Latin American military dictatorships. On the contrary, these circumstances were creative dares for artists and art promoters during adversity. Artists evolved their practices in analogue of social repression and censorship.
The exhibition showcases works on paper as a medium, seeing it as a response to the challenges faced by artists in an increasingly media-saturated world. As a curatorial choice, it seeks to enhance this group of artists' motivations when engaging with key practices and establishing their own conversations. The exhibited artists are: Amadeo Azar (Argentina), Rodrigo Torres, Pedro Varela (Brazil), Zsófi Barabás (Hungary), Daniel Alcalá, Omar Arcega, Marcos Castro, Héctor Falcón, Jésica López, Tania López Winkler, Quirarte + Ornelas, Jacobo Alonso (Mexico), José Vera Matos (Peru).
Artists from Latin America are often expected to respond to features that have been socially and culturally constructed as the exotic. The concept 'unfold' by Gilles Deleuze refers to a form of connection, in which all of the universe is a process of folding and unfolding the outside – which creates an interior that is not an inside grown autonomously from the outside world, but merely a doubling of the outside (something he gets from Foucault).  Taking a piece of paper and folding it creates a line, which immediately divides inside and outside, but it still is part of the same whole.
This is the approach of this exhibition, an understanding of the artists from Latin America building their body of work as the inside part of their own process of unfolding, influenced by their individual contexts whilst each having their own perspective that comes from and into a universal language within a globalised era –the outside. 
The UNFOLD exhibition showcases exclusively works on paper, exploring this media as a response to the challenges faced by artists in an increasingly media-saturated world.
Private View: Tuesday 13 June 2017. 6.30 pm – 9 pm
K.A.S Galéria, Bartók Béla út 9. 1114 Budapest
Performance Tania López Winkler
Curator: Lassla Esquivel
Guest Curator: Zsófia Rechnitzer
Executive producer: Bálint Ferenczy
Wednesday, 14 June 2017
TALK 1: Cross-culture between Latin America & Eastern Europe: Artistic Practices in Latin America and Eastern Europe – 6:30 pm 
Omar Arcega & Jésica López Mexican artists about their work in Mexico;

Zsófia Barabas Hungarian artist about her work in Budapest;

Tania López Mexican artist working in London about working abroad
TALK 2: Collecting Practices – 8 pm
Lassla Esquivel about collecting practices in Latin America;

Bálint Ferenczy about collecting practices in Eastern Europe;

Zsófia Rechnitzer about collecting practices, the relationship between Eastern Europe &




London
For more information click here!