Details

Hits: 373
ON TUESDAY, 31ST JULY, 2018 AT 8 PM THE HUNGARIAN BAND CALLED "MILAGRE" WILL PLAY SONGS OF CARLOS SANTANA AT THE ROMKERT IN KECSKEMÉT

This is the sixth time when the songs of Carlos Santana, the legendary guitarist sound at the most beautiful concert venue in Kecskemét, in the Romkert, next to the St. Nicholas Church. The marvellous environment, the latin rhythm, the perfect sonority and the songs of Santana are the elements of a unique and unforgettable concert. Come and join us!
Place: 6000, Kecskemét, Kossuth tér 5., Romkert
Entrance: Free.
Date and hour: on July 31st, 2018 at 20:00 o'clock.
Details

Hits: 489
THE FIRST INDIVIDUAL EXHIBITION OF IVONNE KENNEDY IN HUNGARY OPENS ITS DOORS AT THE CERVANTES INSTITUTE IN BUDAPEST ON MAY 24, 2018 AT 18:00 PM.
The Mexican painter of urban geometries and architectural reminiscences in which she recreates a fascination for the mystical symbolism and the graphic poetry of the ancient alchemists. It privileges the atmospheres charged with a silence that is not empty, but marked with gestures and emotions of imaginary lives and traces of events dissolved in the past.
The exhibition will be opened on May 24 at 6 pm at the Cervantes Institute in Budapest (Vörösmarty utca 32., 1064 Budapest) and will be open to the public from May 25 to July 31, 2018 with a visiting time of Monday to Friday between 10:00 and 18:00 o'clock. Do not miss it!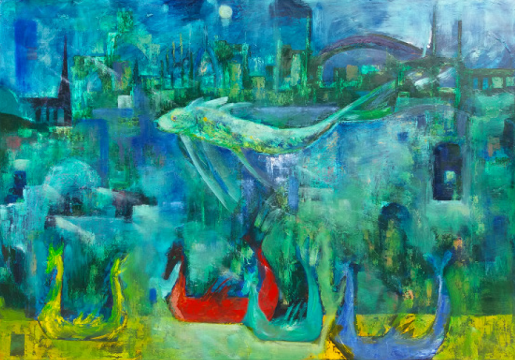 Biography of the painter:
Ivonne Kennedy, was born in 1971, in Oaxaca, Mexico where she lives nowadays. She has formed her visual work in Mexico, the United States, Germany and Cuba. In 1988 she exhibited collectively in the Regional Museum of Oaxaca and since then she headed towards a dynamic and prolific career.
Through more independent and self-taught than academic training, she constantly develops her talent exploring her pictorial and creative world through methods such as oil, acrylic, ceramics and graphics. She has also ventured into the management, curatorship, museography and various disciplines related to art.
She had individual exhibitions in Mexico, the United States, Germany, Czechoslovakia and Hungary. She has collaborated in numerous group exhibitions among which the most notable are Contemporary Mexican Painters, Gallery of Mexican Art 1996, Presence of Oaxaca in Asia, within the framework of the international meeting of the G20 (China, Russia, Singapore, and Indonesia) 2014 , Responsible Artists in Defense of Fauna, Rufino Tamayo Museum 2014, XX Anniversary of MUFI, Fundidora Park of Monterrey 2018, El Mural del Milenio, 34 contemporary artists of Mexico, Museo del Carmen 2015.
Her work can be found in private collections in various countries of the world.
She founded the Guenda Collective of Oaxaca, Mexico in 2013.
In 2013 she participated in the realization of three large-scale works in Chicago.
In 2015 she opened the El Atanor ceramic workshop where she made a ceramic production that is collected in Mexico and abroad.
In 2017 she is awarded with the Distinguished Citizen of Oaxaca Award.
She has managed her own editions and collaborations with Marabú Editions, Aura Sonora, Labyrinth Casa de Arte and Lemnescata Art Conjunction, where she links literary, visual and sound art through local and international projects.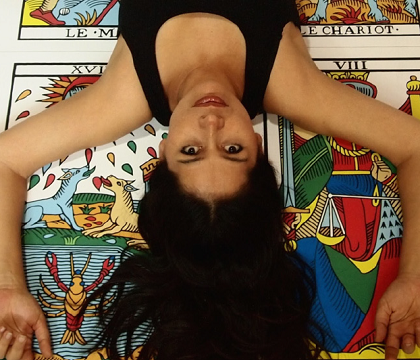 Details

Hits: 548
MADE IN MEXICO (HECHO EN MEXICO) – MUSIC DOCUMENTARY IN THE URANIA CINEMA OF BUDAPEST ON APRIL 20 2018 AT 20:00
It's like the greatest DJ in the world decided to make a mix out of the best of every possible style of modern Mexican music and even he can't believe what a great job he did. It's a movie that's craft alone will make you look over the person sitting next to you and repeatedly mouth the word "WOW!" (KCRW – First Take)
From Diego Luna, Alejandro Fernandez and Kinky to Carla Morrison, Molotov, Lila Downs and Chavela Vargas, Duncan Bridgeman weaves a cinematic tapestry composed of original songs and insights from the most iconic artists and performers of contemporary Mexico. With striking visuals, the movie captures the rich diversity of Mexican geography, art, music, and culture. It is a rare look at the country's real identity, and an unparalleled celebration of what it truly means: "Made in Mexico".
Location and date: Rákóczi út 21, 1088 Budapest | Uránia Cinema | Main Hall | 20 April 2018 | 20:00
Language: Spanish (Hungarian subtitles)
Ticket price: 2400 Ft
Details

Hits: 658
THE CERVANTES INSTITUTE OF BUDAPEST IN COOPERATION WITH THE EMBASSY OF MEXICO IN BUDAPEST WILL ORGANIZE A FILM SERIES OF THE NEW MEXICAN CINEMATOGRAPHIC PRODUCTIONS
The Cervantes Institute of Budapest, in the framework of the close collaboration with the Embassy of Mexico in Hungary will present the "Young Mexican Film Makers II." film series on Tuesday, May 8th, 2018 at 18.45 pm.
The event will be inaugurated by César Ocaranza, Deputy Head of Mission of the Embassy of Mexico in Hungary and by Iñaki Abad Leguina, Director of the Cervantes Institute of Budapest.
The movies will be screened every Tuesday, at 18:00 pm, with English subtitles in the Cervantes Institute of Budapest (1064 Budapest, Vörösmarty u. 32).
The admission is free but seating is limited, therefore we kindly request everyone to arrive at least 10 minutes earlier to the screening of the movies.
Overviews of the movies:
Coffee: Chants of Smoke (Café "Cantos de humo") – Screening on May 8th, 2018 at 18.00 pm.
Following the death of his father, Jorge, a promising student, struggles against difficult odds to become the first lawyer to represent the Nahuatl people from the mountains of Puebla. During their intimate conversations - while she cleans and roasts coffee beans - Jorge's mother encourages him. When his 16-year-old sister reveals that she is pregnant, she too must face new challenges.
Director: Hatuey Viveros
Year made: 2014
Runtime: Documental, Drama - 80 min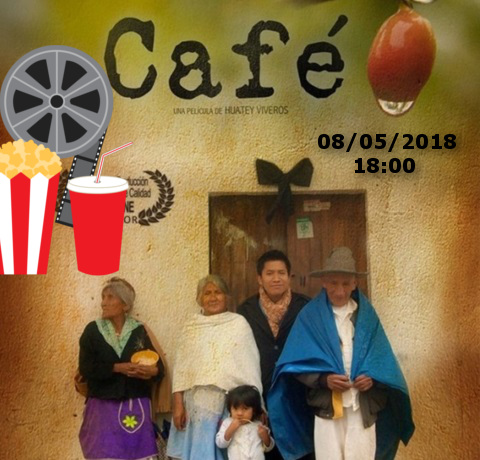 Young Blood (Purasangre) – Screening on May 15th, 2018 at 18.00 pm.
Young Blood is the story of Chema, Tino and Jaime, three brothers who seek to get out of their problems by stealing the Hipódromo de las Américas in Mexico City, with the help of their partners, Bosco and Fierro. They do it without realizing that soon they will have to fight for their lives, and run from their past. Years after the robbery, Manolo, the officer in charge of the case, begins to capture them one by one. Desperate for their lives, the brothers seek a plan to get out of trouble, sacrificing everything in the attempt.
Director: Noé Santillán-López
Year made: 2016
Runtime: Thriller - 104 min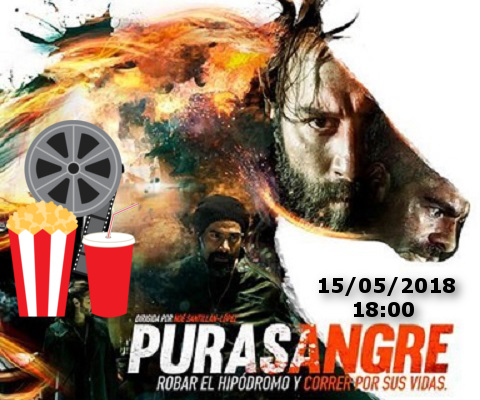 Romancing Abril (Enamorándome de Abril) – Screening on May 22nd, 2018 at 18.00 pm.
A writer who signs with a pseudonym of a woman falls in love with a journalist who signs with a pseudonym of a man. When love arrives it almost always takes us by surprise and nothing and no one can oppose it.
Director: Joel Núñez
Year made: 2015
Runtime: Comedy, Romance - 92 min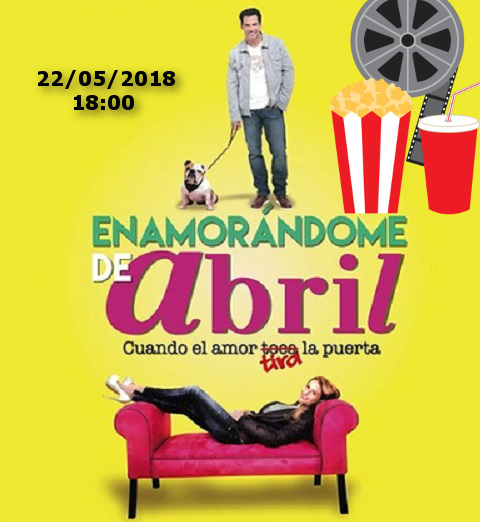 The Extinction of Dinosaurs (La extinción de los dinosaurios) – Screening on May 29th, 2018 at 18.00 pm.
Siegfried, who finds himself without a close family, is diagnosed with cancer. When he needs money to survive, he decides to call an old acquaintance, Lorenzo, with the intention of selling his house. However, the latter has an alternative plan that will benefit them both: stealing a jewelery. 
Director: Luis Agustín Ayhllón
Year made: 2014
Runtime: Fiction - 74 min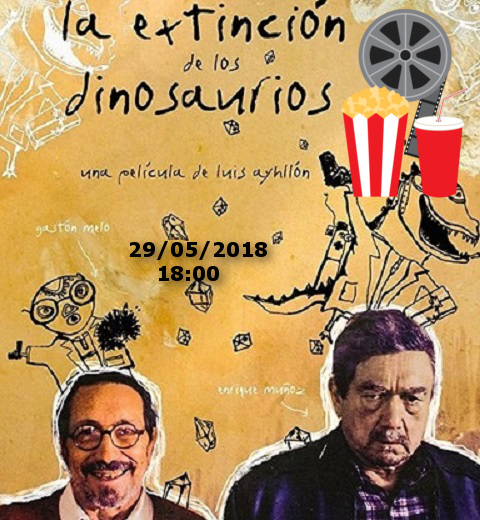 Go On Living (Seguir viviendo) – Screening on June 5th, 2018 at 18.00 pm.
Two children, under a death threat run away from Juarez, join a journalist, who has just lost his son in a car accident, to become a new family. During a long journey in a short time, everything will spin around death, the fragile universe of love and life's traps.
Director: Alejandra Sánchez
Year made: 2014
Runtime: Drama - 81 min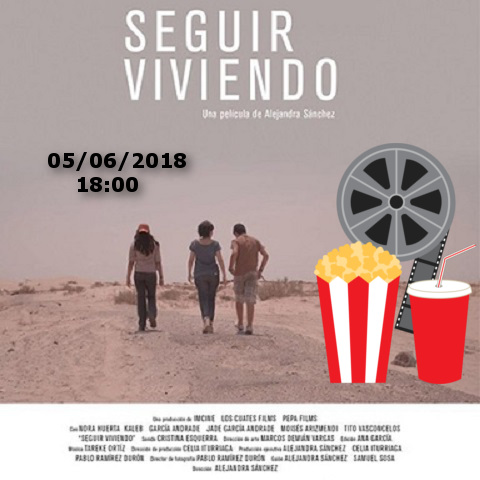 Details

Hits: 424
MEXICANS IN EUROPE (MEU) IS PROUD THE PRESENT THE MEXICAN CULTURAL FESTIVAL 2017 WHICH COMES TO BUDAPEST HUNGARY FOR THE FIRST TIME
The Embassy of Mexico is delighted to invite the Mexican and Hungarian communities this 5th of November to the Mexican Cultural Festival 2017 – organized by MEU and sponsored by www.manueldelaflor.com & the Embassy of Mexico in Hungary – that presents some of Mexico's most authentic traditions, its art, its tastes and the Mexican music.
Festival programme:
Photo Gallery "Festival de Fotografía Internacional en León / FFIEL"

Movies

Shortfilms

Documentaries

Live Music

Gastronomic Samples

Mexican Handcrafts Workshop

Cultural expositions
For more details about this event please click on the following link.
***The past 19th of September a 7.1 magnitude earthquake destroyed mainly the Southern part of the country. The 2000 HUF entrance fee will be destined as a donation for the reconstruction of the most affected areas in Oaxaca. Please note that the donation is only accepted in cash.***