AMBASSADOR DAVID NÁJERA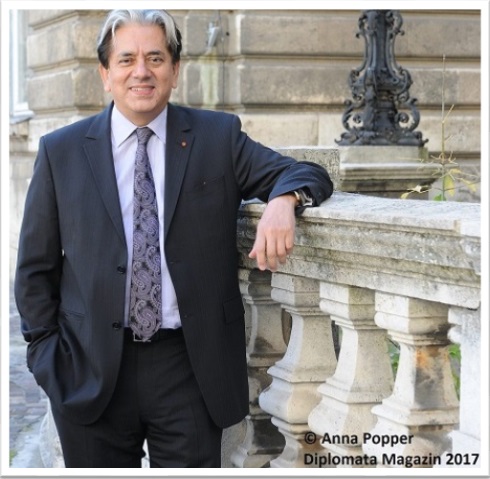 Welcome to the official website of the Embassy of Mexico in Budapest
As Ambassador of Mexico in Hungary, I welcome you to this site. My team and I are here to assist you.
Here you can find all the information related to the bilateral relationship of Mexico and Hungary. Since the reestablishment of diplomatic relations in 1974 and especially since the opening of the Embassy in Budapest in 1976, Mexico and Hungary have maintained a respectful relationship and cooperation in different areas of common interest. We are interested in increasing the number of commercial and cultural activities that we carry out, in order to bring a little bit of our culture to this country full of history and to increase the commercial platform between both economies.
After having served our country in different places and continents, as in Guangzhou, China; London England; Luxembourg; Brussels, Belgium in the Delegation to the European Union; Israel and Canada, I am convinced that together we can make a significant Mexican presence in Hungary.
We are also at your disposal for any consular and visa procedures to visit our country. Especially to the members of the Mexican community I would like to invite you to register on our website, in order to stay informed about our cultural agenda, as well as about the events related to Mexico that take place in this country. Above all, to be able to provide consular protection for our Mexican citizens.
If for some reason you do not find the answers you are looking for on this page, both the Embassy staff and myself will be at your disposal to answer any questions.
On the home page, you will find information of general interest, both cultural and commercial.
As Ambassador of Mexico I am at your service and we are looking forward to your visit in our website, where your comments and ideas are very welcome.
Sincerely Yours,