CONVOCATORIA
CONCURSO DE DIBUJO INFANTIL "ESTE ES MI MÉXICO"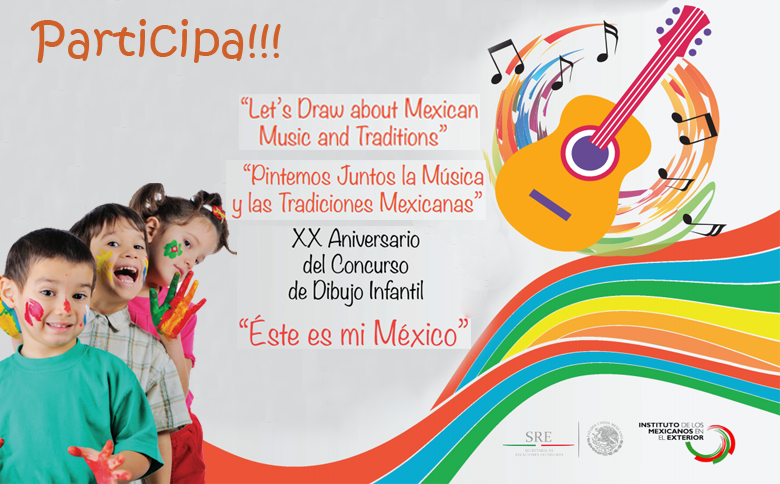 Te invitamos a participar en el XX Concurso de Dibujo Infantil "Este es mi México", que convoca el Instituto de los Mexicanos en el Exterior, a través de todos los Consulados y las Embajadas de México en el mundo, así como de las Delegaciones de la Secretaría de Relaciones Exteriores en México.
Los participantes deben dibujar lo que más les gusta de México, de la música y las tradiciones mexicanas. Puedes elaborar tu dibujo con tus amigos o tus compañeros de la escuela. ¡Tú decides!
---
The Institute for Mexicans Abroad invites all the children to participate in the 20th Children Drawing Contest "Este es mi México", through the Mexican Embassies and Consulates around the world.
Participating children must draw what they like the must about Mexico, its Music and Traditions. You can elaborate your drawing with a team of friends and classmates. It is your choice!