Ambassador Agustín Gutiérrez Canet attended the play entitled "Picnic on the battlefield" written by Fernando Arrabal, in which acted Víctor López, a young Mexican beneficiary of a scholarship granted by the Romanian Government.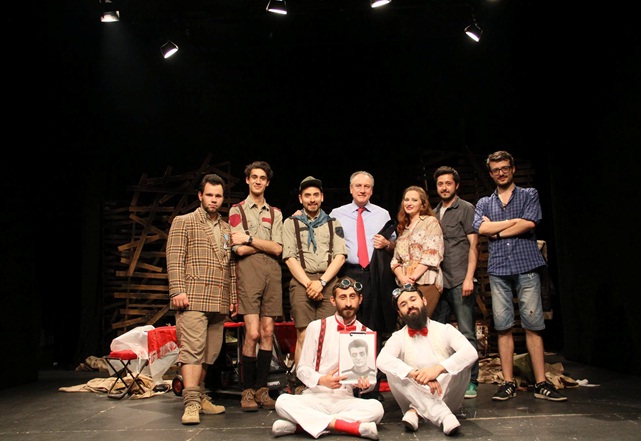 The show was presented on stage at the Children's Palace in Bucharest, in front of over 40 people and represents a criticism of the uselessness of war exemplified by an innocent child's play. Finally, this game becomes a serious confrontation with death.
Víctor López Espíritu Santo studied at the National University of Drama and Film in Bucharest between 2012 and 2015, after finishing a year of intensive Romanian language.