Mexican writer Guillermo Arriaga participated from 1- 6th October at the International Festival of Literature and Translation from Iasi (FILIT).
Arriaga met with the Romanian public at the National Theatre "Vasile Alecsandri".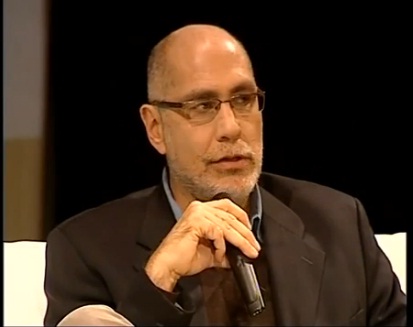 For two hours, the filmmaker spoke about the creative process and the inspiration for his works, future film projects pursued and the events that shaped his literary career.
On October 3 the writer participated at a press conference held at the Media Centre of Iasi and the next day offered an autograph session, which was attended by more  than 200 people.
FILIT was organized by the Museum of Romanian Literature, in cooperation with the Council of the Department of Iasi and under the patronage of the Representation of the European Commission in Romania and gathered more than 600 renowned writers, translators and Romanian and foreign journalists, as David Lodge, Sahar Delijani or the laureate of the Nobel Prize for Literature, Herta Müller.
This year's festival was attended by approximately 35,000 people. The event was reflected in the Romanian press and was broadcasted live by Radio France International.