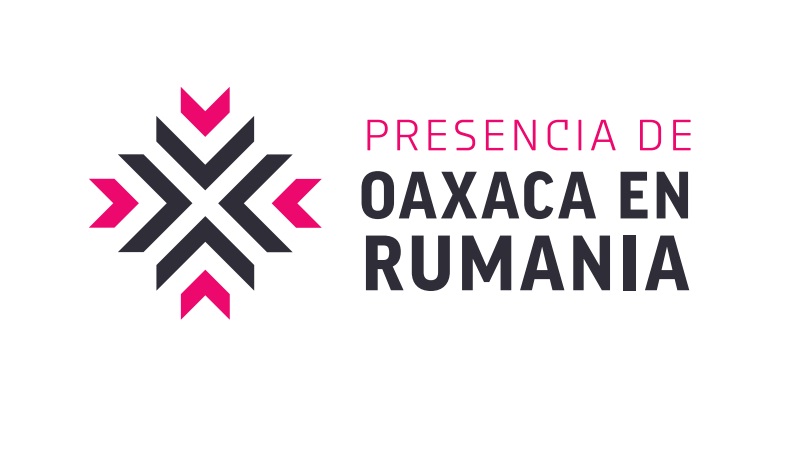 The most important cultural festival of Mexico in Romania, which includes the participation of 20 Mexican artists, will take place from 22-29 october throughout a rich and diverse set of parallel activities: folk dance group Yuhua, traditional singer Yaneth Venegas, death altar, paintings, music and mezcal tasting.
The Embassy of Mexico thanks the support of the Government of Oaxaca.
The programme of the activities can be consulted below: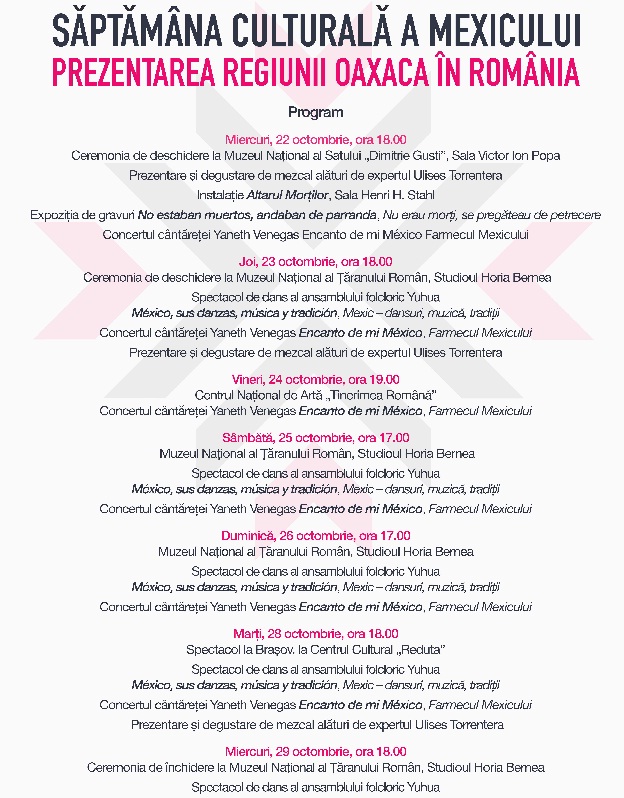 Free entrance and mezcal tasting after each concert.