AMBASSADOR OF MEXICO VISITS THE HEADQUARTERS OF BBC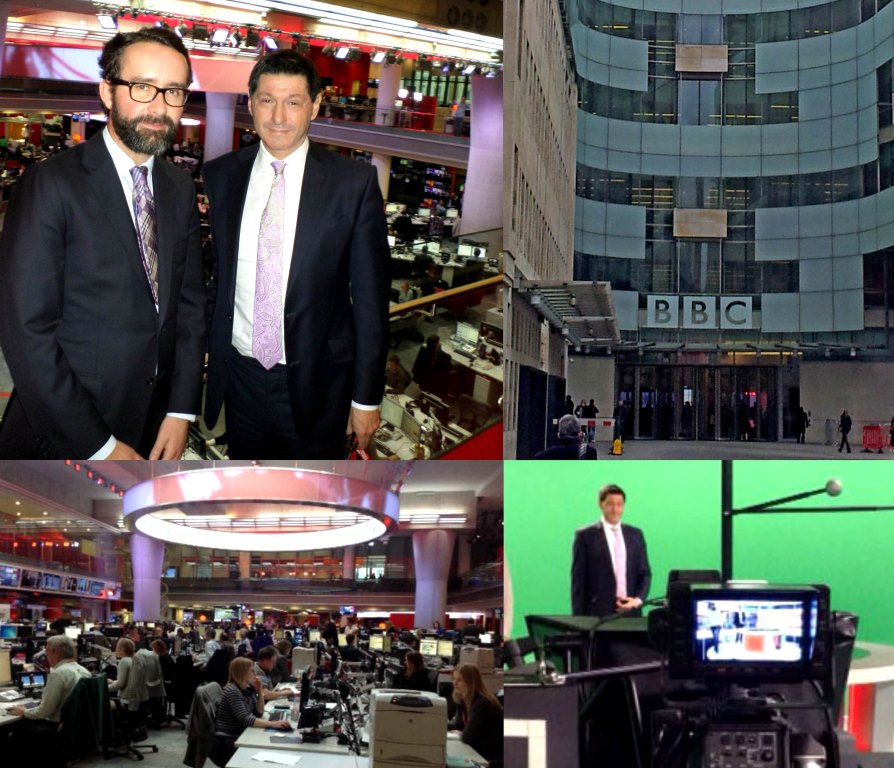 LONDON, United Kingdom, March 18th 2014.– Ambassador of Mexico Diego Gomez- Pickering paid a working visit to the headquarters of the BBC, considered the largest and most influential broadcaster of news for television, radio and Internet, worldwide.
The diplomat was present for the live broadcasting of Global, a programme lead by journalist Jon Sopel who then kindly led a tour of the iconic building in which content is produced in 27 languages, mainly in the area of international news.
In light of this, Gómez Pickering had the chance to introduce himself with various editors, producers and journalists, with whom he exchanged ideas concerning the present situation in Mexico, considering the current boom in infrastructure alongside automotive, aeronautic and mining production amongst other productive areas.
Furthermore, he witnessed the live and direct transmission of various national and international news programmes broadcasted to the world with the latest digital-robotic technology from the BBC headquarters in London, which value has been estimated at more than one billion pounds.
The Ambassador spoke briefly with Hernando Álvarez, head of BBC Mundo and was welcomed by the Head of News, James Stephenson, to whom he respectfully suggested –through a very constructive conversation- to broaden the coverage of Mexico beyond the issue related to security, given the progress of Mexico's business, economic, political and social matters.