AMBASSADOR OF MEXICO VISITS EXETER UNIVERSITY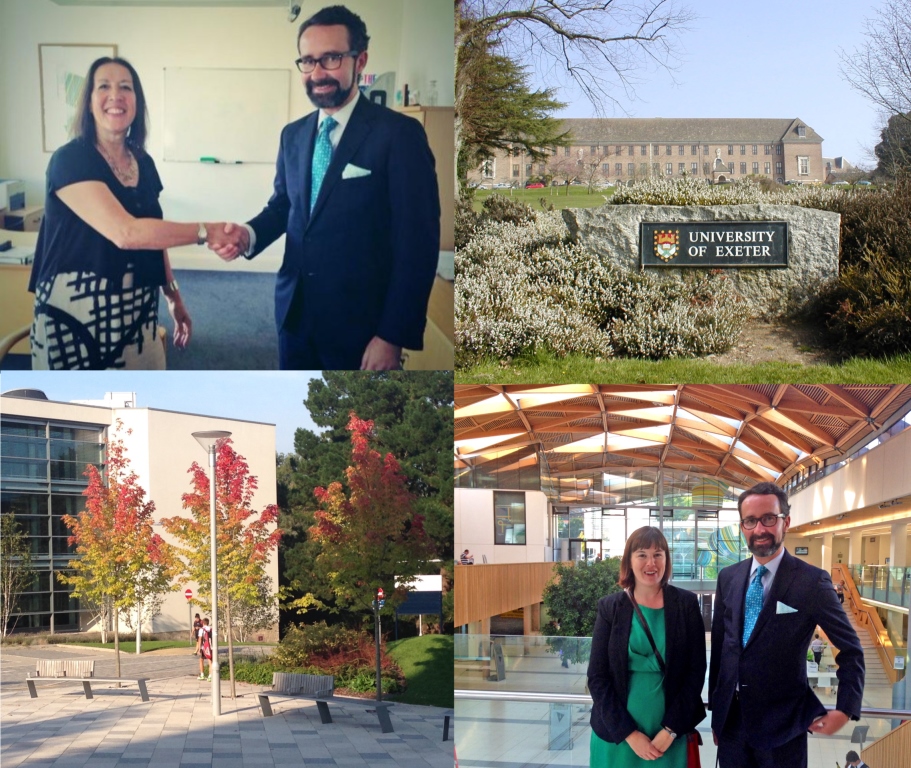 DEVON, England, 10 September 2014.- The Ambassador Diego Gomez-Pickering fulfilled yesterday a working visit to the University of Exeter in order to promote academic linkages and priority research projects with Mexico
He was received by Prof. Janice Kay, Provost and Senior Deputy Vice-Chancellor at the University of Exeter and by Dr Shaun Curtis, Director of International Exeter, with whom he exchanged points of view about the activities programme in areas of education and science which will be carried out to commemorate in 2015 the Year of Mexico in the UK.
The diplomat explained that this initiative will look forward to deepen the level of collaboration between both governments and foster a better understanding among Mexican and British societies, besides it will include an ambitious agenda in the territory of both countries, including  activities in the fields of the arts, creative industries, education, science, innovation, technical and scientific cooperation, economic, and promotion of commerce and investment, tourism and gastronomy.  The initiative will involve different public and private bodies in both countries, several of them belonging to the academic field.
In the University of Exeter, which is considered of being among the ten most prestigious in the UK as part of the Russell Group, the diplomat also met Mexican academics and representatives who maintain significant ties with our country in issues such as public health, education, archeology and businesses.