AMBASSADOR VISITS ACADEMIC INSTITUTIONS IN LIVERPOOL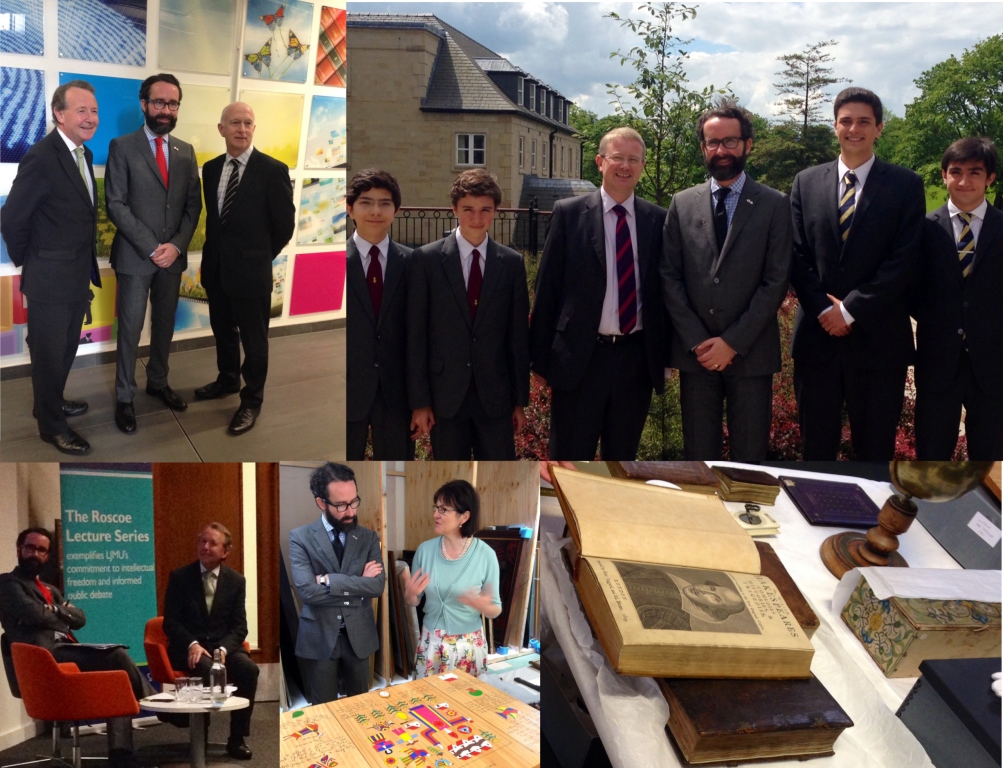 Liverpool, 9th June 2014.- Ambassador Diego Gomez Pickering yesterday visited Stonyhurst College, one of the oldest schools in Britain, whose alumni include several World leaders and two Latin American presidents.  The school, founded in 1593, has welcomed Mexican pupils since the 19th century.  During his visit, the Ambassador met some of the Mexican students and visited the College's valuable collection of art, which includes a very early edition of Shakespeare.
The Ambassador then visited Liverpool John Moores University, where he met with the Vice-Chancellor, Nigel Weatherill and with staff of the University's international relations office.  He also met with Lord Alton of Liverpool, who joined the House of Lords in 1997.   Mr Gomez Pickering concluded his visit to the city with a speech to the 2014 Roscoe Lecture Series at the University's Foundation for Citizenship, where previous speakers have included the Prince of Wales and the Dalai Lama.  During this event, the Ambassador presented the Good Citizenship Award to a pupil at St Margaret's Church of England Academy, Liverpool.