SECRETARY RUIZ-MASSIEU TAKES OFFICE AS NEW SECRETARY OF FOREIGN AFFAIRS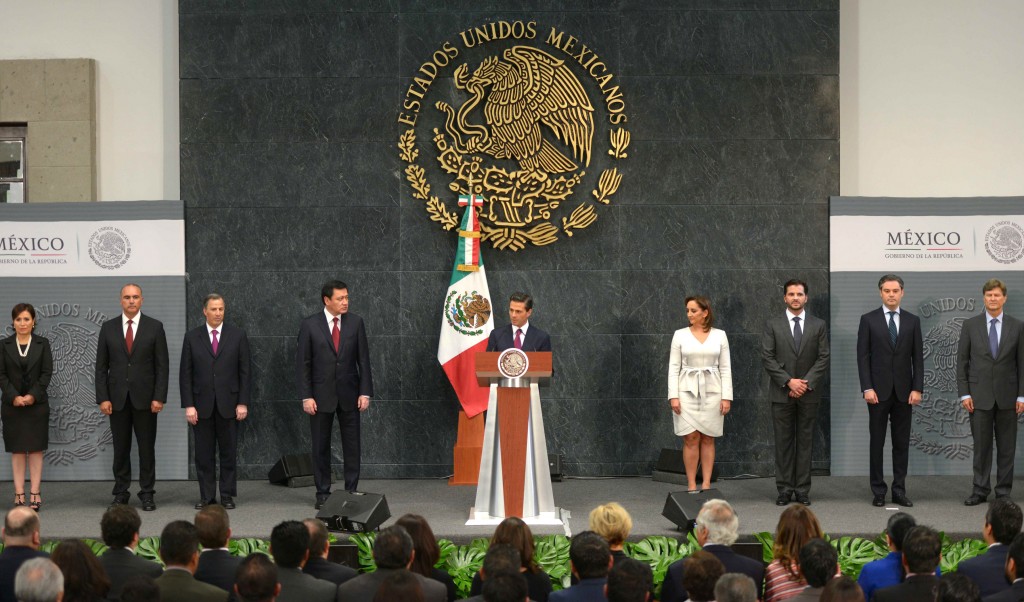 Mexico City, 27th August 2015- President Enrique Peña Nieto appointed Claudia Ruiz-Massieu as new Secretary of Foreign Affairs, replacing Jose Antonio Meade Kuribreña, who will now act as Secretary of Social Development.
The President requested his new cabinet to serve Mexico with absolute dedication, passion, and professionalism; to work to the best of their abilities, to be efficient, effective, and transparent, as well as to perform with a constant and absolute respect for the law.
Later at a ceremony, Secretary of the Interior Miguel Angel Osorio Chong led the protocol of change of command in the Secretariat of Foreign Affairs, where Ruiz-Massieu took possession as the new Secretary of Foreign Affairs.
Osorio Chong said Ruiz-Massieu is an official of proven experience, who has twice been a member of the Federal Congress and played a key role in this government in recovering Mexico's position as one of the world's ten most visited countries, as a result of her previous portfolio.
"I am sure that she will continue working at the same high level with you now at the Secretariat of Foreign Affairs, as she did before: to strengthen the presence and leadership of Mexico as an actor with global presence," he summarised.
He also recognised the work of Dr. Meade, who he said has been fundamental in achieving recognition of leadership of our country both regionally and internationally, as well as in strengthening our ties of friendship and cooperation with other nations.
---oo000oo---