MEXICAN DRIVER SEGIO PEREZ SIGNS ON WITH FORCE INDIA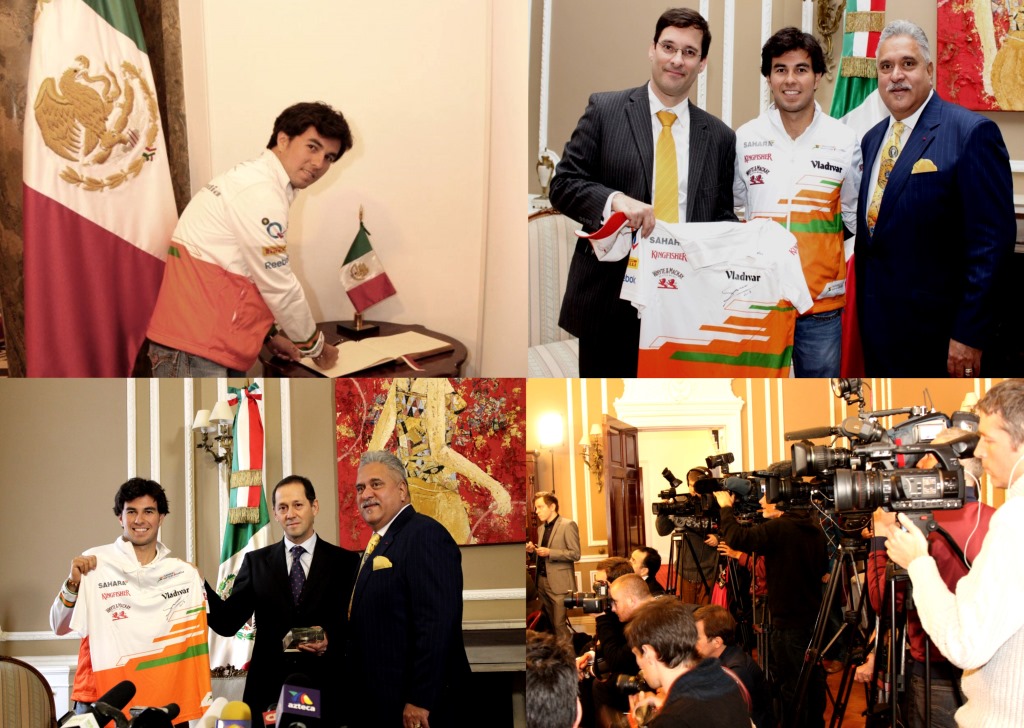 London, England, December 12th 2013. Mexican driver Sergio (Checo) Perez confirmed his stay with Formula One today after signing a contract with racing team Force India.
In a brief ceremony which took place at the residence of the Mexican Ambassador to the United Kingdom and Northern Ireland, Perez Mendoza sealed the new phase of his career after shaking hands with Doctor Vijay Mallya, Sahara Force India Team Principal.
The ceremony was preceded by a message written in the book of notable visitors at the Mexican Embassy by the former Sauber (2011) and Mclaren (2013) driver, which thanked Mexicans for all their support throughout his career.
In a previous press conference, the 23 year old driver noted that he had joined Force India at a great moment as with the upcoming changes in rules regarding engines for the next world championship, the competition will be more equal. "I have a good feeling about 2014"
On behalf of Sahara Force India Team and in thanks to the diplomatic representatives for hosting the event, Perez gave a signed cap and t-shit. Also he thanked Ambassador Alejandro Estivill, Charge d'Affairs and Minister Miguel Angel Vilchis, Mexican Consul to the United Kingdom, for their presence.