AMBASSADOR MEETS WITH MINISTER HUGO SWIRE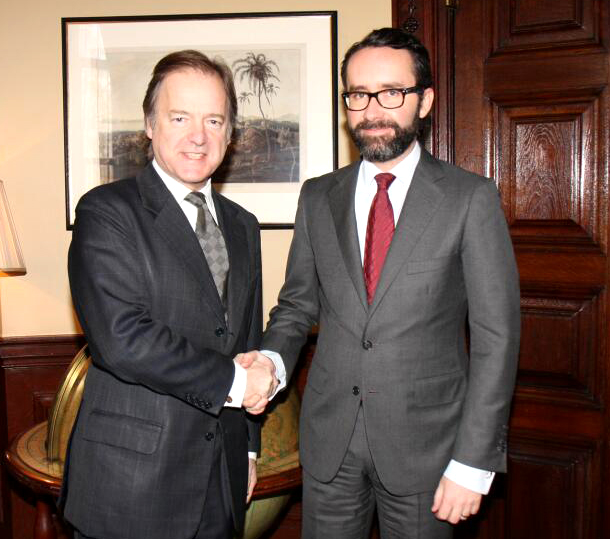 LONDON, UK, March 5, 2014.- Today Minister of State for Latin America at the Foreign and Commonwealth Office (FCO) Hugo Swire received the Ambassador of Mexico Diego Gomez - Pickering.
The Mexican diplomat conveyed the commitment of President Enrique Peña Nieto's administration to strengthen cooperation with the UK as a strategic ally of our country in Europe.
Gomez Pickering stressed the importance of the ongoing transformation of Mexico, tending to position it as a dynamic player internationally.
He also mentioned 2015, designated dually "Year of Mexico in the United Kingdom " and " The Year of the UK in Mexico " as a new opportunity for both countries to take advantage of the mutual economic potential and encourage the best interaction in cultural, academic and business spheres across the Atlantic.