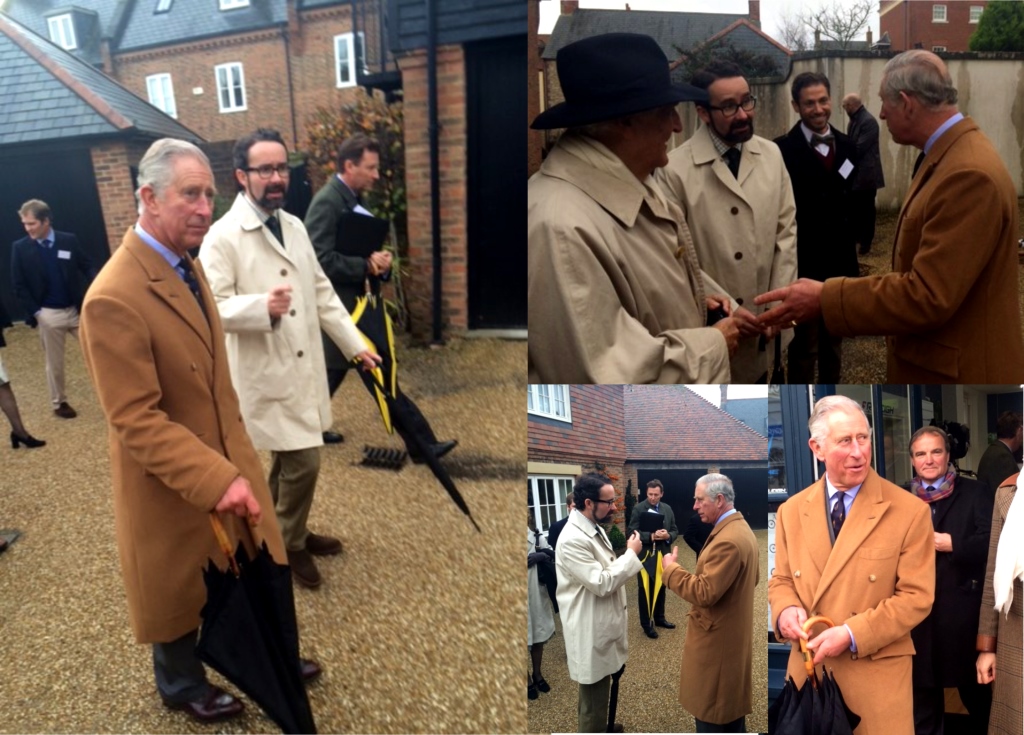 AMBASSADOR OF MEXICO MEETS HRH THE PRINCE OF WALES
POUNDBURY, England., 20th November 2014.- His Royal Highness The Prince of Wales showed to the Ambassador of Mexico to the United Kingdom the sustainable urban development that he personally has been promoting in Dorset.
Accompanied by Counselor Mario Alberto Gonzalez, representing the regional office of ProMéxico -the Mexican agency for international business and investment promotion- the Mexican diplomat received on Monday 17 November a detailed explanation from Prince Charles on the project he has been supporting since 1993, in order to explore the possibility of applying similar models of urbanization in Mexico.
Following the recent three-day official visit of their Royal Highnesses the Prince of Wales and his wife Camilla, Duchess of Cornwall, to Mexico, the heir to the British throne told President Enrique Peña Nieto about the viability of the long-term urban project in Dorset, which extension has been developed with cutting edge architectural projects or affordable housing, sustainable and compatible with the ecosystem.
In compliance with his concern by the quality of both the natural and built environments in which we live, the Duke of Cornwall, where Poundury is located, has shared internationally his views on the importance of values in the field of architectural and infrastructure planning.