FASHION COLLECTION WITH MAYAN MOTIFS SHOWCASED IN LONDON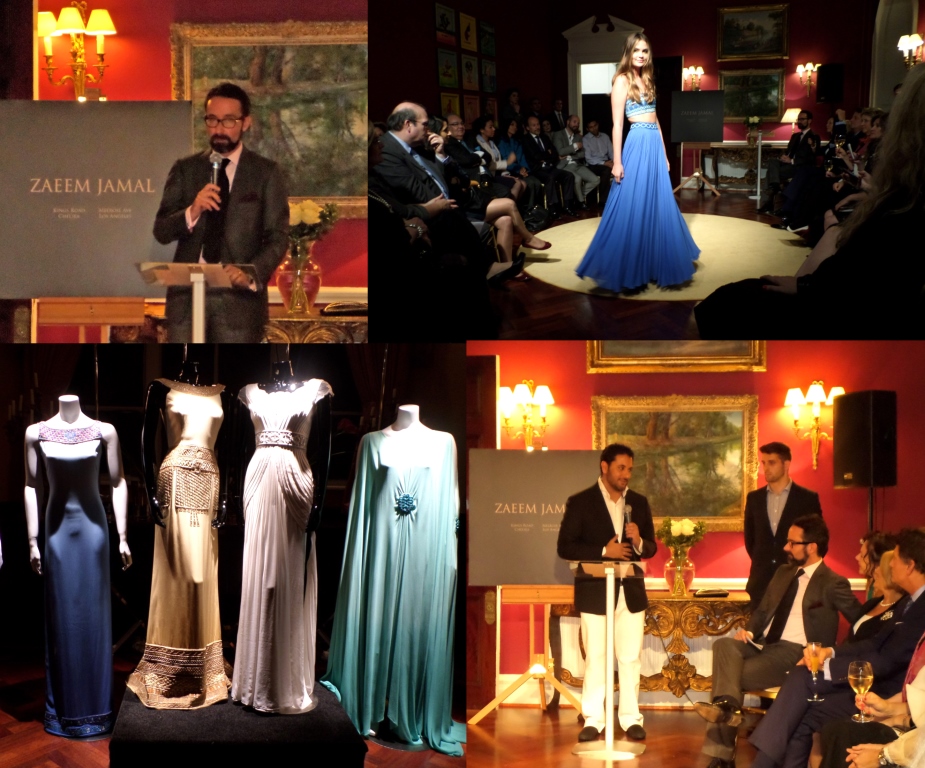 LONDON, England, 10 of October 2014.- The latest collection of clothing from luxury fashion designer Zaeem Jamal, with Mayan motifs, were presented last night in this capital city.
In the Official Residence of the Government of Mexico, a group of distinguished models of Zaeem Jamal, participated in a catwalk showcasing new designs inspired in the south eastern pre-Hispanic culture of Mexico.
Accompanied by Lady Brennan, representing the Anglo-Latin-American Foundation (ALAF), Ambassador Diego Gomez-Pickering said that these creative expressions of Zaeem Jamal are contributing to promote the vitality and the profile of Mexico´s culture.
This colourful collection, he said, is an example of fashion as an artistic creation that merges and combines with surprising balance ancient and modern expressions, and in the specific case of the culture of Mexico, represents a source of inspiration to the world.
The artist emphasized the fretwork of his designs with elements like water, fire, earth and air, inspired by one of the most advanced cultures of Mesoamerica which always maintained an evocation pointed towards the universe around us.
--oo00oo--