HUDDERSFIELD CONTEMPORARY MUSIC FESTIVAL PRESENTS CEPROMUSIC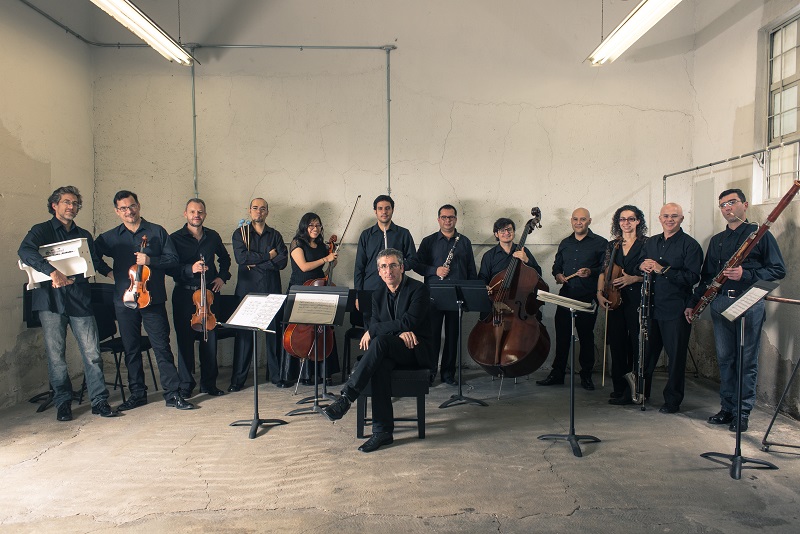 HUDDERSFIELD, England, 27th November 2015.- The Ensemble from the Centre of Experimentation and Production of Contemporary Music (CEPROMUSIC) represented Mexico in the UK at the Huddersfield Contemporary Music Festival.
As part of the National Institute of Fine Arts (INBA), the ensemble offered two concerts, recorded an album, and participated in a workshop with young british composers, at the University of Huddersfield, in the framework of the celebration of the Dual Year between Mexico and the United Kingdom.
During their visit to England, from 23rd until 26th November, the music band was established three years ago to stimulate the development of contemporary music in Mexico. In its visit to the UK, CEPROMUSIC delivered an exciting programme of works.
The group led by Mexican Maestro José Luis Castillo released in the UK six pieces: three of Mexican composers, one British, one Italian and one French, as part of the activities of the of Huddersfield Contemporary Music Festival.
The first concert was on Monday 23 November at 13:30 at St. Paul's Hall, where the Ensemble performed Yunohui, a UK premiere by Mexican composer Julio Estrada.
On Tuesday 24 November at 19:30 in the same space, CEPROMUSIC performed the following programme: Bet Golgotha of Matthew Sergeant (world premiere); La dimensión frágil of Victor Ibarra (UK premiere); Robert by Christian Wolff (UK premiere); Legno.Edre II.Edre by Pierluigi Billone (UK premiere); and Jitanjáfora by Hilda Paredes, renowned Mexican-born, London-based composer (European premiere).
On Wednesday 25th, the ensemble CEPROMUSIC recorded a vinyl with works by Mexican and British composers and gave a free workshop with the participation of British composers at St Paul's Hall.
--oo00oo--