TEQUILA AND MEZCAL FEST SECOND EDITION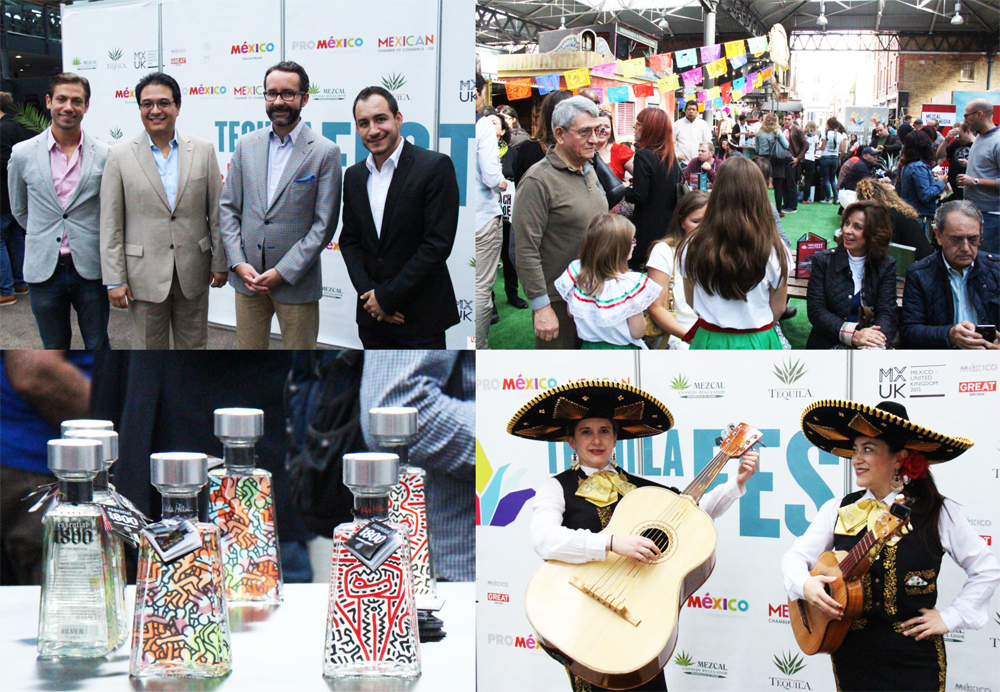 LONDON, United Kingdom.- 24th September 2015.- For a second year in a row it was celebrated the Tequila & Mezcal Fest in London, in order to showcase the best of the agave spirits and also to promote the growing trade of these two traditional beverages.
The festival, first of its kind in Europe, took place in the Old Spitalfields Market in London, where hundreds of people had the opportunity to taste the samples on the 19th – 20th September, a variety of Blanco, Reposado and Anejo tequila, accompanied by a tasting of authentic Mexican food, provided by Mexican restaurants located in the capital city of England.
The Tequila & Mezcal Fest organised by Eduardo Gomez and inaugurated by the Ambassador of Mexico in the UK, Diego Gomez-Pickering, the event allowed both publics Bristh and Latin to know the correct way to enjoy its aromas, colours and flavours, derived from different types of agave, like tobala and espadin in the case of mezcal.
Regarding this, Counsellor Mario Alberto Gonzalez, representing the regional office of ProMexico -the Mexican agency for international business and investment promotion- as well as of Vicente Salas Director of the Regional Office of the Mexico Tourism Board (CPTM), the diplomat led the ribbon-cutting ceremony and recalled the importance to promote agave beverages, which total value of exports have reached USD $1,000 billion and the import into the UK has surpassed 1.5 million liters per year.
Previous to this, Eduardo Gomez, entrepreneur, performed a successful presentation at Liverpool, on 8th August, which included tastings and seminars at the Maritime Museum, with the participation of industry experts as Tom Estes and Sophie Decobecq.

---oo00oo---