MEXICAN TALENT NETWORK RELAUNCHED IN THE UK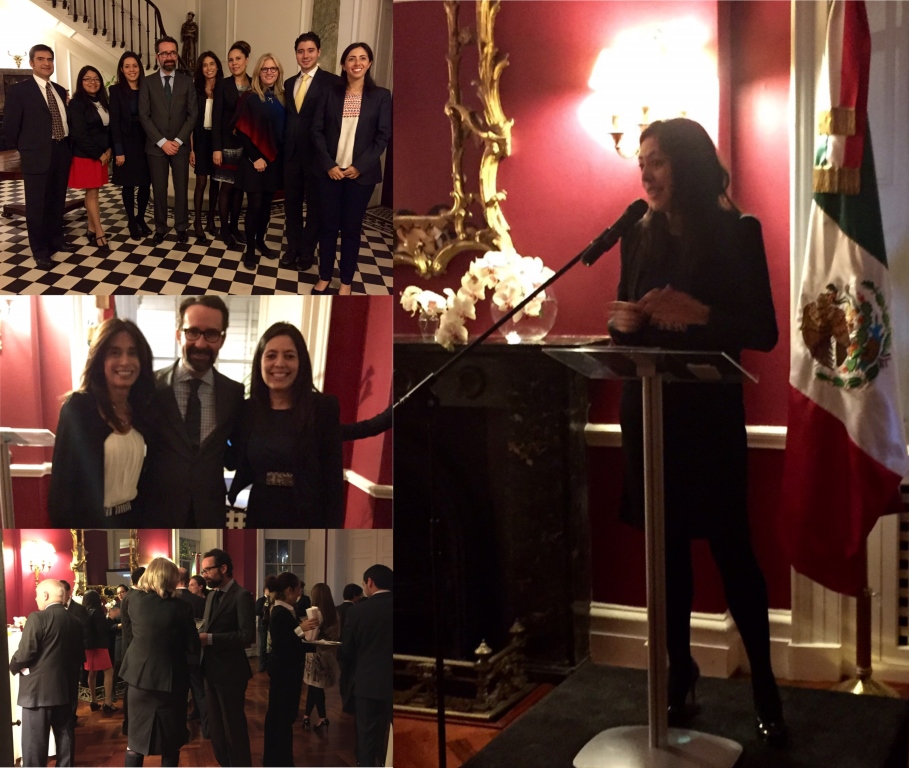 London, England., 24th November 2014.- Relaunching of the Mexican Talent Network UK took place in this capital city, to keep representing and promoting the Mexican community members, who have outstanding work in companies or in the most prestigious universities in this country.
At a reception carried out at the official residence of the Government of Mexico, on Wednesday, 19th November, Ambassador of Mexico to the UK, Diego Gomez-Pickering distinguished the network, and in particular its Board, due to the effort made to consolidate this initiative formally and recalled that it soon will be a legal entity.
During the presentation, the President of the Mexican Talent Network UK, Cynthia Vega, stressed the importance of the contributions of each one of its members and announced that they have reached some agreements with various companies in London in order to obtain the necessary support to complete their main projects.
Regarding this Mrs Vega said that in 2015 during the Year of Mexico in the United Kingdom, the Mexican Talent Network is planning to coordinate a number of activities that will showcase the influence of the Mexican community in the United Kingdom.
---oo000oo---