MEXICO STRENGTHENS ITS PRESENCE IN THE ICO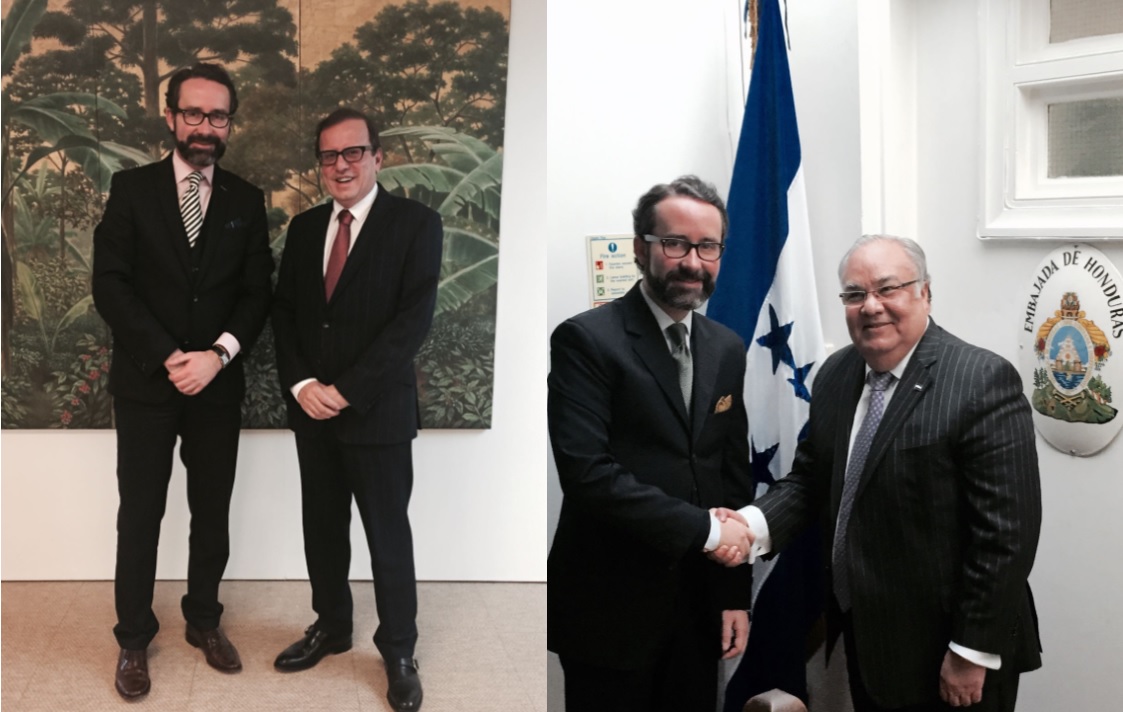 LONDON, United Kingdom, 2nd March 2016.- The Ambassador Diego Gomez-Pickering met with Roberio Oliveira Silva, Executive Director of the International Coffee Organization (ICO), and with the Chairperson of the International Coffee Council, Mr Ivan Romero-Martínez, Ambassador of Honduras, in order to strengthen the interest and commitment of Mexico with the role of the Organization.
Ambassador Gomez-Pickering, as the Permanent Representative to the International Organizations based in London, reviewed with both the agenda and the status of the preparations for the 4th World Coffee Conference and the 116th Session of the International Coffee Council, which will take place in Addis Ababa, Ethiopia from 6th to 11th March 2016.
The ICO is the main intergovernmental organization in charge of bringing together exporting and importing Governments to tackle the challenges facing the world coffee sector through international cooperation. Our country has been an active participant in the sessions of the International Coffee Council and the Executive Board, either as a member or presiding some of their institutions.
Mexico is the world's eighth largest coffee producer and as a strategic sector provides employment to almost half a million people in several Mexican states, mainly in Chiapas, Veracruz and Oaxaca.
Hence the importance of the participation of the Mexican delegation at the sessions in Addis Ababa, headed by Santiago Arguello Campos, National Coordinator of the Comprehensive Plan of Coffee. Undoubtedly, the active participation of our delegation will pay off in increased presence of our country in the ICO for the benefit of the Mexican coffee sector.
--oo00oo--