THE UNITED KINGDOM COMMEMORATES SOR JUANA INES DE LA CRUZ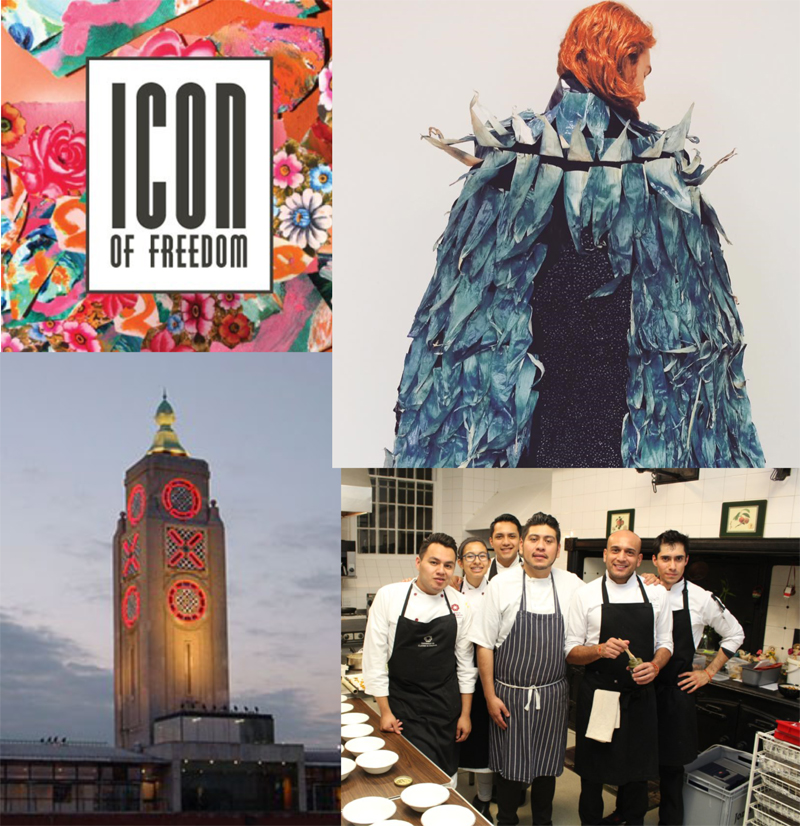 LONDON, United Kingdom.- 12th November 2015.- In order to celebrate life and work of Sor Juana Ines de la Cruz, the festival Icon of Freedom is organised carrying out different activities.
As part of the programme of the Dual Year celebrated between Mexico and the United Kingdom, from today and until 15th November, SHM Foundation in collaboration with the University of Claustro de Sor Juana (UCSJ) in Mexico City will share the legacy of the also known as "La Décima Musa" through-out academic workshops, design, art, fashion, literature, film and real Mexican gastronomy tastings at Bargehouse Oxo Tower Wharf.
On 21st October, University of Claustro de Sor Juana celebrated in its "Contemporary Cell" at the Historic downtown of Mexico City, various British artists in the Immerse Frames exhibition, formed by video installations and screenings with the collaboration of Elizabeth Price (winner of the Turner Award), Anna Barham, Gabriel Stones and Rebecca Lennon.
Also on 10th November, a dinner was held at the Residence of the Government of Mexico, with a distinctive menu of the best Mexican gastronomy by Mexican Chef Omar Romero, who has been recently awarded one Michelin star in the UK, due to the quality of his culinary creations.
In it, Maurice Biriotti, coordinator of the festival, said that Juana Ramirez de Asbaje -better known by her religious name of Sor Juana Ines de la Cruz- has been recognised worldwide as an icon of freedom for her literary work, celebrated by authors such as the Mexican Literature Nobel Prize Octavio Paz, in his book entitled Sor Juana Ines de la Cruz or the Traps of Faith.
Before the provost of the University of Claustro de Sor Juana, Carmen Beatriz Lopez-Portillo and a group of distinguished Mexican and British guests, Ambassador of Mexico, Diego Gomez-Pickering, expressed that the series of events under the title "Icon of Freedom", represents a fundamental part of the Dual Year for its transcendence as an ideal way to show in Europe the diversity of Mexican cultural heritage, history and literature.
--oo00oo--