MEXICAN URBAN POPULAR ARCHITECTURE RECOGNIZED IN THE UK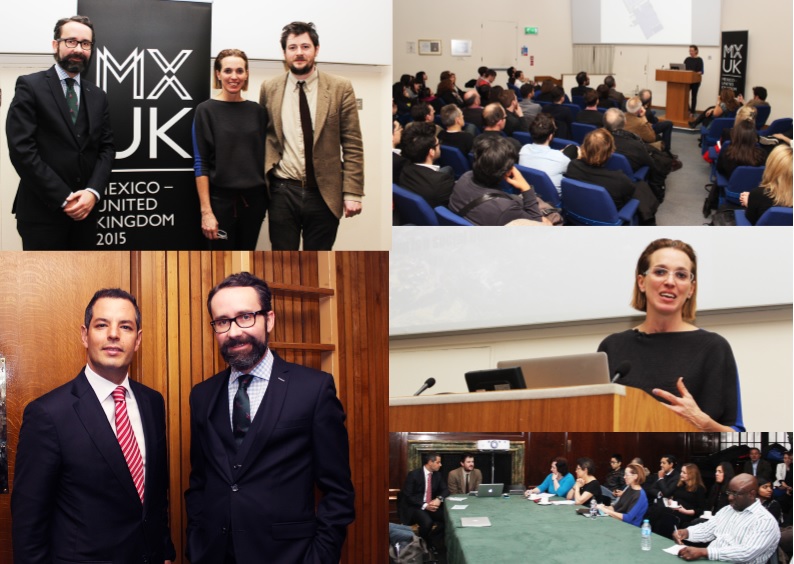 LONDON, United Kingdom., 17th march 2015.- In order to share with the British people the progress of the housing sector in Mexico, the Royal Academy of Arts organized two events with the participation of the Mexican architect Tatiana Bilbao -who won the Global Award for Sustainable Architecture 2014-  as well as Alejandro Murat, Director General of The Mexican Institute of the National Fund For Workers Housing (INFONAVIT).
On the 12th march at Burlington House and the Geological Society, the Royal Academy of Arts (RA) hosted, as one of its main events of its spring season, the lecture on Mexican architecture and the future of housing in Mexico.
There, architect Bilbao explained the inclusive and social components of her architectural low cost designs, but with international quality standards, adapted to the environmental and social challenges.
In front of a big audience, the young architect detailed how she has managed the construction of modular houses of 62 square meters, with costs from £3,300 to £5,000, which can also be expanded to twice its size.
The award-winning architect expressed her disagreement that housing construction companies promote unsustainable projects, making profits of up to 35% for each unit, which has contributed to the proliferation of inappropriate models.
Bilbao, author of 'Casa Universo' (Universe House) of Gabriel Orozco, of the Exhibition Hall in Xinhua, China, and the Botanical Garden in Culiacan, Mexico, said that architects should give their best creativity and talent to improve social housing in Mexico, offering economic solutions to achieve spaces worthy of being inhabited.
Previously, the Royal Academy of Arts coordinated a Roundtable on Housing in Mexico to promote the debate on the future of the urban popular housing, through the history of housing for workers, their challenges and opportunities.
Accompanied by professor Clara Salazar, from the Centre for Demography, Urban and Environmental Studies of Colegio de México; Ann Varley, Professor of Human Geography, UCL, and the Mexican architect Marco Ortiz, director of the firm Emerging Designs,  the director general of INFONAVIT, Alejandro Murat explained how the institute has maintained a social perspective for 17 million workers who contribute to the Fund.
The architect exposed the same, minutes before, during a meeting with representatives of the The Prince's Foundation, led by its Executive Director, Victoria  L. Chester.
With her, he exchanged points of view over the architectural solutions for workers with lower wages and agreed to explore the possibility of carrying out sustainable projects together, given the extensive experience of Mexican institutions in the field.
The director general of INFONAVIT toured the Highbury Gardens Houses in London, where the inhabitants of a prototype of 70 square meters must pay £130 pounds per week (equivalent to 15,000 Mexican pesos per month) when in Mexico that amount may be similar to payments that the worker should cover in a full year.
---oo000oo---