PEMEX AWARDED AS THE NATIONAL OIL COMPANY OF THE YEAR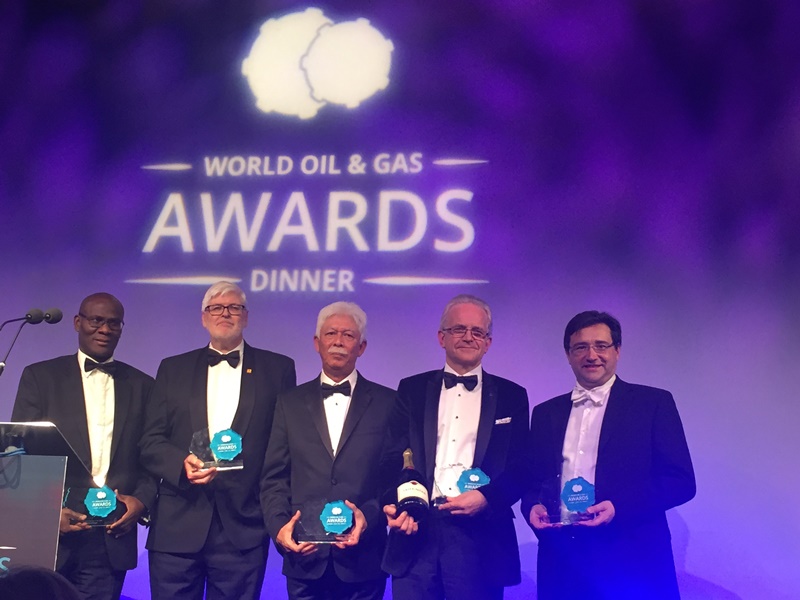 LONDON, United Kingdom, 25th November 2015.- The World Oil & Gas Council, the largest and most influential business network of oil and gas in the world, awarded Petroleos Mexicanos (PEMEX) as the National Oil Company (NOC) of the year in this capital city.
This institution includes the global value chain of hydrocarbons and includes recognised energy leaders and experts, in addition to investment banks, law firms, consultants, technology providers and regulators and government ministries. Its main goal is to promote development and facilitate new investments in this area.
For this award there were nominated ENOC (UAE), Saudi Aramco (Saudi Arabia) and Statoil (Norway).
During the ceremony, on 18th November, representing PEMEX, José Manuel Carrera, Corporate Director of Alliances and New Business, highlighted that the company has undertaken a thorough transformation in order to meet the target set by the Energy Reform to maximize resources and achieve the creation of economic value, social and environmental responsibility.
According to the oil company representative, to cope with the challenges derived from open competition and become more efficient, PEMEX has redefined its strategy and operations, strengthening its human capital and boosted its corporate restructuring.
The award honours the best companies and executives which have had important achievements in difficult moments of the oil market.
Ross Stewart, President of the World Oil & Gas Council, said that even in an adverse international environment of low oil prices, there are oil companies who have overcome adversities and have innovated.
--oo00oo--