MEXICAN SECRETARY OF TOURISM ACHIEVES A WORKING VISIT TO THE UK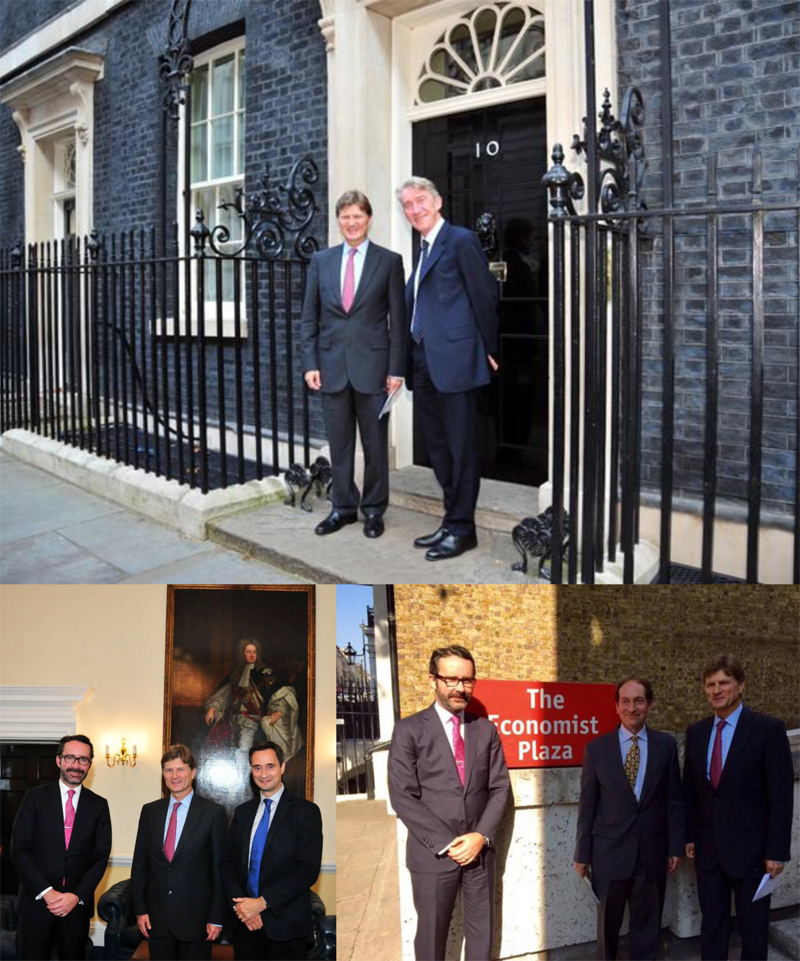 LONDON, United Kingdom, 8th October 2015.- The Secretary of Tourism, Enrique de la Madrid Cordero performed a working visit of two days to this capital city during which he met with representatives of the British government, media and institutions promoting tourism, as well as students and leaders of academic institutions and specialised agencies in the study of international relations.
On 2nd October, De la Madrid, head of Sectur, met with Robin Niblett, Director of Chatham House, one of the most emblematic think tanks worldwide which hosts experts, world leaders and scholars dedicated to the analysis of international relations and major global challenges. There it was reminded that although the institution does not have a specific programme for Mexico, different topics related to the country are studied and has recently hosted as lecturers President Enrique Peña Nieto and Jose Antonio Meade when he served as Secretary of Foreign Affairs.
The same day, Secretary De la Madrid was received by Conrad Bird, Director of the "Britain is GREAT" campaign, together they exchanged points of view about the success of this promotional campaign for the UK and the global recognition of the campaign 'Marca México' that has resulted in an increasing number of tourists visiting Mexico.
Secretary De la Madrid was received by members of the Editorial Board of The Economist, headed by Editor-in-Chief Zanny Minton Beddoes, and accompanied by Brooke Unger, Americas Editor, William Ridgers, Business education Editor and Dan Rosenheck, Data Editor, who questioned the Secretary about the current economic situation in Mexico and on tourism as being an engine for development.
Later, he met with students of the London School of Economic and Political Science (LSE), where he gave the lecture: "Mexico in generating development" in which he said that thanks to the competitive advantages and the implementation of structural reforms, Mexico can aspire to become a developed country in a favourable international context.
De La Madrid also attended a private screening, of "Spectre" the new James Bond film, part of which was filmed in Mexico City and in which the Mexican actress Stephanie Sigman participated.
--oo000oo--