ROYAL COLLEGE OF PHYSICIANS WELCOMES MEXICAN RESEARCHER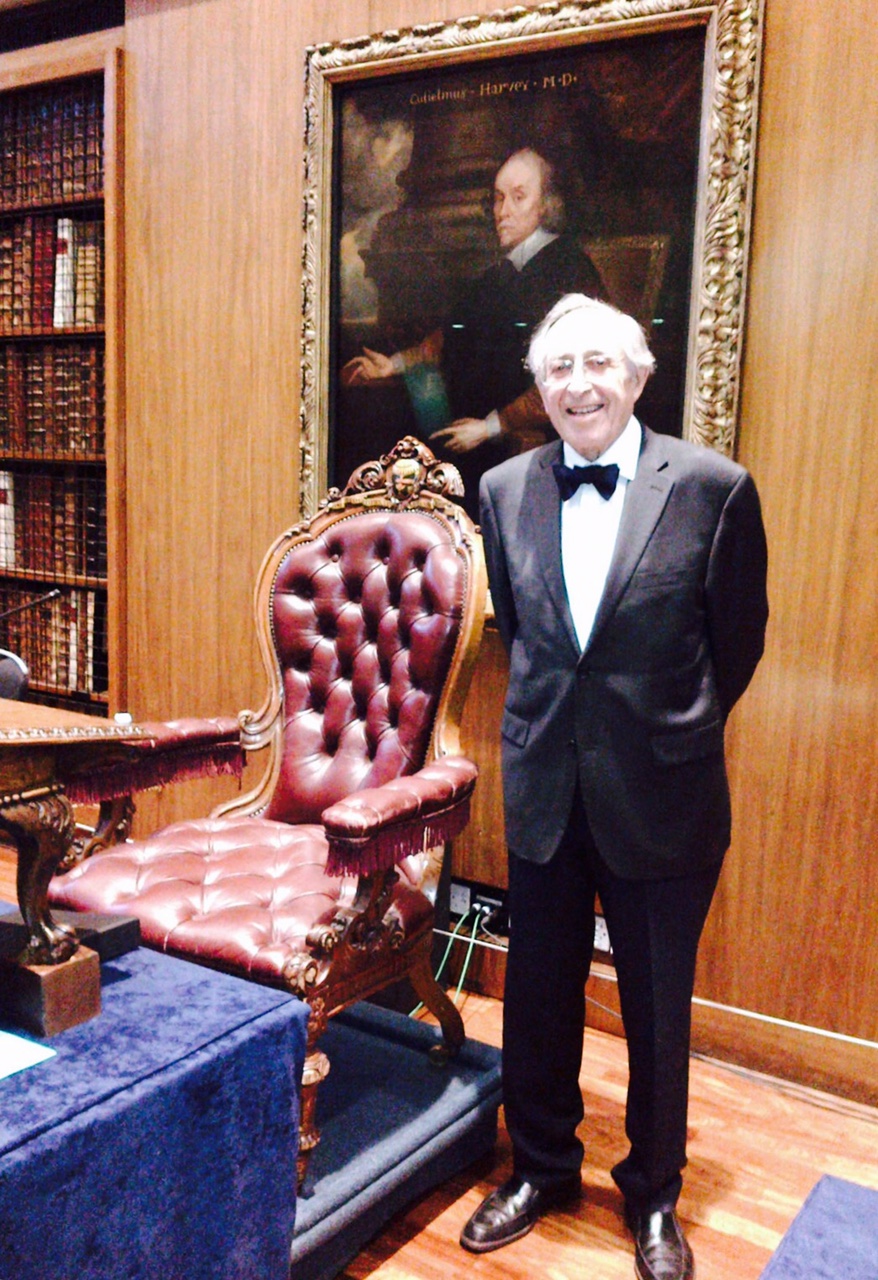 LONDON, United Kingdom, 3rd September 2015.- The Mexican physician David Kershenobich Stalnikowitz, Director General National Institute of Medical Sciences and Nutrition "Salvador Zubriran" (INCMN), was formally accepted as an honorary member of the Royal College of Physicians.
Dr. Kershenobich received this award because of its trajectory and value of his research focused fundamentally on the study of hepatic illnesses, which began in 1975 and are reflected until today in more than 500 publications.
Dr. Kershenobich graduated from the Faculty of Medicine at the National Autonomous University of Mexico (UNAM) – where he currently coordinates the Seminar on Biomedical Research- he specialised in Internal Medicine and Gastroenterology at the (INCMN). He also specialised).  He later specialised in Hepatology at the Royal Free Hospital in London and obtained his Doctorate in Medicine from the University of London.
In 2009 he founded the UNAM´s Seminar on Biomedical Research which he currently coordinates, he also created the Mexican Foundation for Hepatic Health, of which he is currently the Honorary President. From 2005 until 2012 he was member of the Board of Governance of the UNAM.  He occupied the position of Secretary of the General Health Council from October 2011 to June 2012.
The physician received the award after being nominated by Dr Alejandro Madrigal, a recognised Mexican scientist in the field of stem cell transplantation, and histocompatibility and immunogenetics, since 1995 he is the Director of the Anthony Nolan Research Institute, he also received the Ohtli award granted by the government of Mexico.
Along with Dr. David Kershenobich, the Royal College of Physicians also accepted as honorary members Dr. Bernat Soria, former Secretary of Health of Spain and the Brazilian physician Dr. Jorge Kalil.
--oo00oo--