PROMOTING OPPORTUNITIES IN THE ENERGY SECTOR OF MEXICO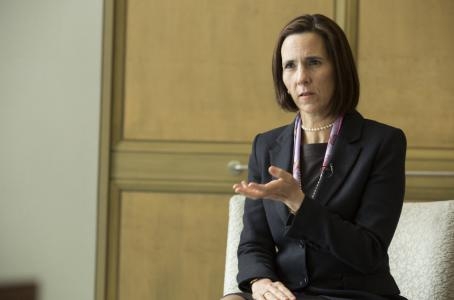 LONDON, UK, 3rd November 2014.- A delegation from the Mexican Secretariat of Energy, headed by the Undersecretary of Hydrocarbons, Lourdes Melgar, accomplished a three-day working visit to this capital city in order to explain to investors and representatives of public and private institutions the new investment opportunities in Mexico derived from the transformation in the sector.
Melgar held a meeting with potential investors in the headquarters of UKTI and a meeting with law makers with whom she shared details of the plan to increase the production of energy in Mexico, through a transparent, efficient, competitive and sustainable way, which also will help to accelerate economic growth and national development in the coming years.
On November 30th the Undersecretary participated in a panel at the Oil & Money Conference, which brought together industry leaders, MP´s and representatives of different companies in the British energy sector, where she coincided with the Director General of PEMEX, Emilio Lozoya Austin, whose presentation focused on the transformation of the Mexican oil company and its openness to the participation of private capital in extraction processes for oil and natural gas, as well as the refining and distribution of fuel.
Before, the Mexican government representative attended on 28th November to a dinner organized by Mexican Chamber of Commerce in Great Britain (MexCC), whose membership was referred to the importance and scope of the Energy Reform promoted by the Government of President Enrique Peña Nieto.
---oo000oo---