RUGBY IN THE DUAL YEAR OF MEXICO AND THE UK
LONDON, United Kingdom, 27th April 2015.- As part of the sports programme of the Dual Year celebrated between Mexico and the United Kingdom, Blackheath club will play in the Cancun International Rugby Sevens on June 27th and 28th.
Sponsored by Mexico's National Commission for Physical Culture and Sport (CONADE) and the Mexican Federation of Rugby (FMRU), the oldest open rugby club in the UK selected two sides from the Club´s 1st team men´s squad and a side from the 1st team women´s
Additionally, with the support of the British charity the Tag Rugby Trust, will coach rugby schools in the area, including Mayan village schools in the Yucatan jungle as well as similar coaching to teachers.
Founded in 1858, "The Club" as it is known, pretends to continue the tradition of the sport in Mexico, played for the first time in Mexico during the 1930s and since then Mexico has become one of the fastest rugby developing nations and the fastest rising nation in the World Rugby rankings. Now the FMRU presides over a playing membership of more than 12,500 players of 300 clubs.
In this context, representatives of the Embassy of Mexico in the UK were invited to the Club´s final National One league match against Fylde on Saturday 25th April at the Rectory Field, Blackheath.
For the programme of activities for the Year of Mexico in the UK, visit the website: www.mexicouk2015.mx.
--oo00oo--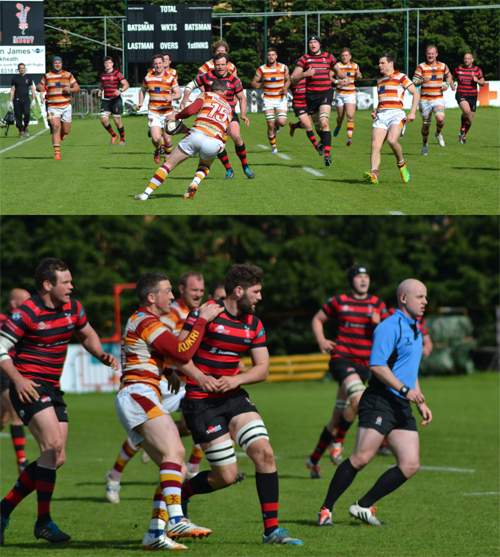 Fotos: Giuseppe Mormandi