MEXICO PROMOTES GREATER COOPERATION WITH THE UK IN SCIENCE, TECHNOLOGY AND INNOVATION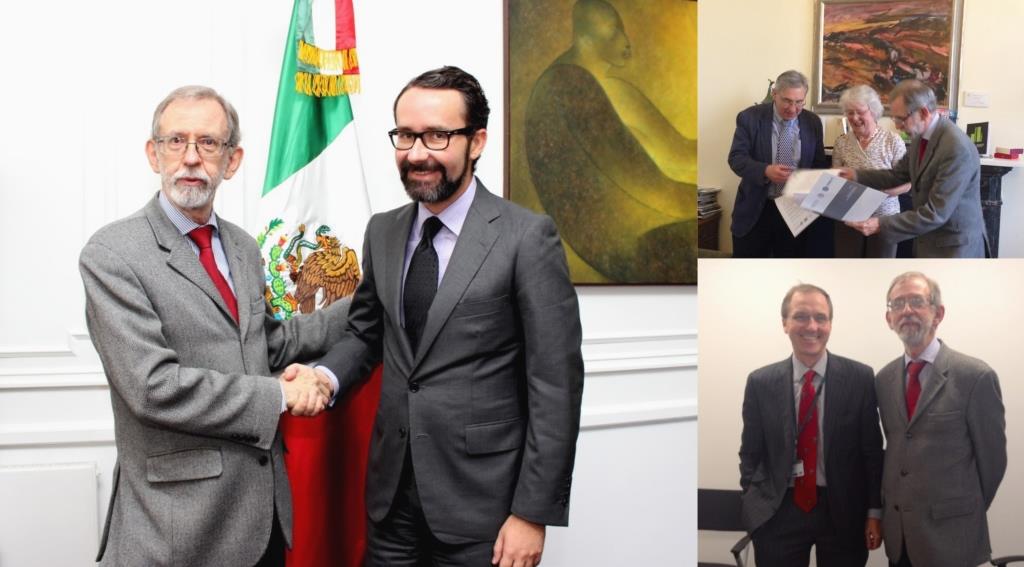 London, England, 12th September 2014: Dr Francisco Bolivar, the Mexican Presidency's coordinator of Science, Technology and Innovation, visited the capital of the United Kingdom to promote cooperation and links with British Institutions.
His three-day programme included meetings with government and parliamentary representatives and with leading figures in the fields of science and technology.  He invited them to take part in the wide range of activities highlighting science, innovation and technological and scientific cooperation which will take place during 2015, under the banner of the Dual Year, which combines the Year of Mexico in the United Kingdom and the Year of the United Kingdom in Mexico.

In this regard, Mr Bolivar underscored the importance of the Newton Fund, which is designed to promote investigation and innovation through the training of scientists and researchers, to support joint research programmes with British centres of excellence and to translate research into innovation, working hand in hand with industry.
During the course of his visit, Dr Bolivar held discussions with the Government's Chief Scientific Advisor Sir Mark Walport, with the Chair of the Parliamentary Science and Technology Committee, Andrew Miller MP, with Professor Ian Boyd, Chief Scientific Adviser at DEFRA and with Professor Dame Helen Wallace, Foreign Secretary of the British Academy, among others.
Dr Bolivar rounded off his visit with a meeting at the Embassy of Mexico with Ambassador Diego Gómez Pickering, with whom he shared the outcomes of his discussions. Both agreed on the need to boost science, technology and innovation sector to enable it to become an efficient tool for Mexico's economic and social development.