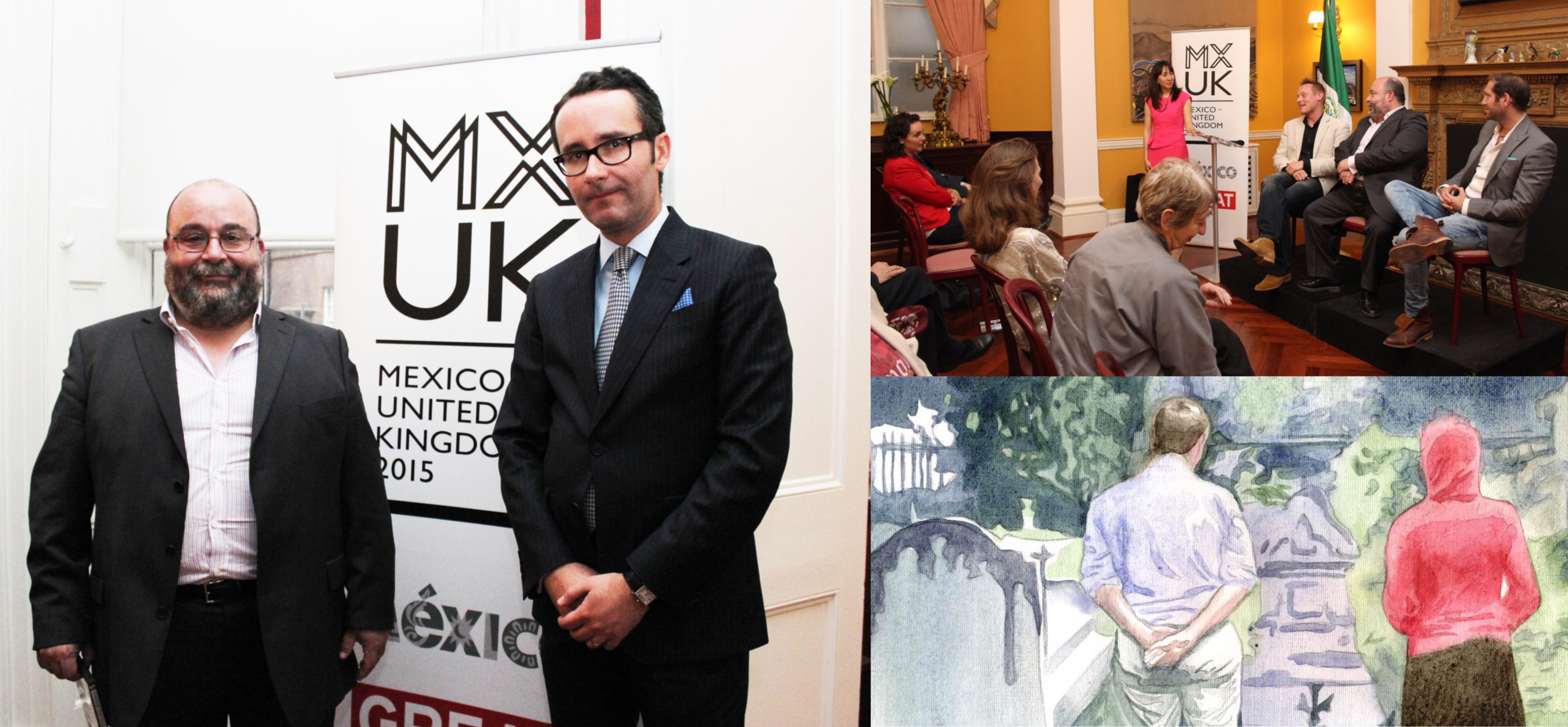 MEXICO PROMOTES NEW CINEMA PRODUCTIONS IN THE UK
LONDON, United Kingdom, 1st July 2015.- In order to support new Mexican film production talent, the Embassy of Mexico in the United Kingdom hosted the screening of the film Crossing That Bridge from the director Rogelio Nevares.
In the framework of the programme of the Year of Mexico in the United Kingdom, the film was screened at the official residence of the Government of Mexico, and was attended by the producer "Roger" Nevares; Leading actor Nicholas John and antagonist actor Joseph Steyne, who participated in a Q&A session with the audience.
Ambassador of Mexico to the United Kingdom, Diego Gomez-Pickering congratulated the Mexican producer and the cast of his first feature film for showcasing the best talent and the creative arts of Mexico during the Dual Year celebrated with the UK, and mentioned that the film industry is experiencing one of its best moments due to the contribution of Mexican directors, cinematographers and entrepreneurs.
He also recalled that during the Year of Mexico in the United Kingdom the film 'Birdman' directed by Alejandro Gonzalez-Iñarritu, won three Academy awards, as well as 5 nominations and two Golden Globes, whilst last year  'Gravity', by director Alfonso Cuaron won the Oscar for Best director and Best Cinematography – for the second time by Emmanuel Lubezki.
Crossing That Bridge traces the fortunes of John Palace, a mild mannered law clerk, who on hearing he has Cancer decides to live life to the full! However, his plans are thrown into chaos when he saves Paula, a volatile young woman, from committing suicide off Putney Bridge.
--oo00oo--