EDUARDO TERRAZAS EXHIBITION PRESENTED IN THE UK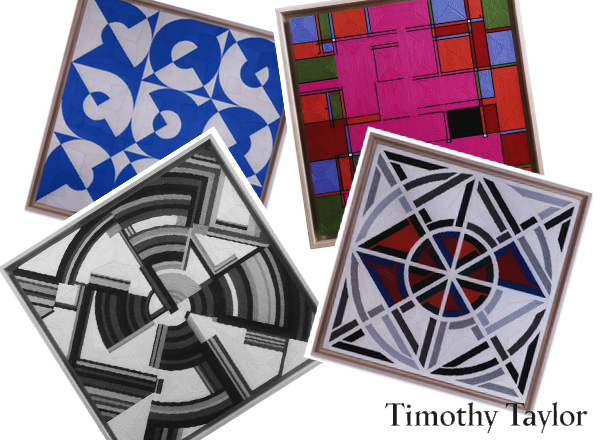 LONDON, United Kingdom, 8th September 2015.- Acclaimed Mexican artist, designer, architect and curator Eduardo Terrazas, who is also co-designer of the logo for the 1968 Olympic Games in Mexico City, opened his first solo exhibition in the UK.
The exhibition will be opened to public at the British Gallery Timothy Taylor from 4th September until 3rd October, entitled 'Possibilities of a structure', which is based on a geometric structure that is transformed through endless variations. The exhibition comprises four distinct series from this project.
Traversing the disciplines of architecture, design, art and curatorship, one of Terrazas's fundamental concerns throughout his longstanding career has been our relationship with the universe and its infinite possibilities. In his Tablas series, Terrazas's project commenced as a collaboration with Santos Motoaaopohua de la Torre de Santiago, a Huichol craftsman who lived and worked with the artist for several years. The works themselves manifest as wooden panels covered with Campeche wax, into which wool yarn is used to draw – a process appropriated from Huichol folk art.
While geometric and graphic in form, the works retain warmth through colour and texture, as well as in the subtle imperfections of the materials and unique hand-crafting. At the same time, the works translate a richly historic craft language into a contemporary context, whilst also acknowledging the lineage of geometric abstraction beginning with the European avant garde. The yarn works are presented here alongside their corresponding drawings from the 1970s.
It is noteworthy to recall that as a young architect, Terrazas came to prominence as the co-designer of the logo and prevalent design elements for the 1968 Olympic Games in Mexico City, traced in concentric circles.
Additionally, Timothy Taylor gallery announced the exhibition of the Mexican artist Gabriel de la Mora, who considers that artwork already exists before the artist, and therefore it is not his role to either create or destroy, but merely to transform. By repurposing debris salvaged from flea markets and antique shops, de la Mora creates alchemial works that both prescribe to object specificity – set by the precedents of Minimalism and Abstraction in terms of form – and quietly engage with the figurative through their content.
De la Mora´s works will be presented through three different exhibitions across 2015, in which Mexico and the United Kingdom celebrate its Dual Year, this will be followed by his first solo exhibition in the UK, at Timothy Taylor gallery.


--oo00oo--